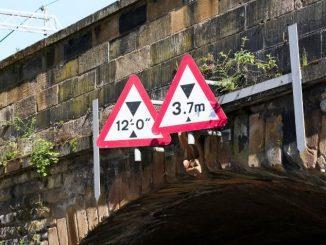 Britain's most bashed bridge lived up to its unenviable title this week after an HGV smashed into the structure and closed part of the A5.
Watling Street Bridge near Hinckley in Leicestershire was named as the most-struck rail bridge in the country last year after Network Rail recorded 25 collisions in just 12 months.
On Tuesday (27 April) at around 4.25am police received a report from a member of the public of a lorry having struck the bridge again.
The road was closed while officers attended and the HGV was recovered.
Read more
A police spokesman confirmed that the road was reopened at around 9.30am.
Network Rail released a list of the most battered bridges in 2020 in a bid to raise HGV driver awareness.
The second most-struck bridge, the Bromford Road bridge in Dudley, West Midlands, also saw the most rail passenger delays attributed to bridge strikes. Strikes on the bridge saw 4,300 minutes - almost 72 hours - of disruption.
Bridge strikes are now reported to the office of the traffic commissioner for potential regulatory action, after Network Rail said incidents were costing the taxpayer £23m every year.