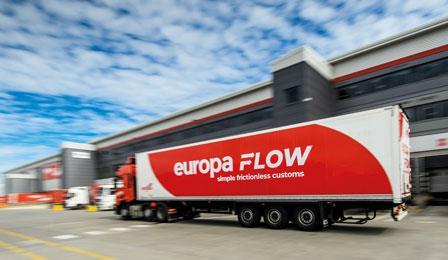 Frank Zapper once commented that the world might not end in fire or ice, but in paperwork. For much of the international logistics sector, January felt exactly like slow death by paperwork, with customs clearances piling up in their software systems, and the freight piling up in the warehouses.
As freight flows normalise and the bureaucracy becomes more familiar, can we sort the 'teething problems' from the urgent and serious threats to supply chain integrity?
Freight volumes plummeted in January. As much as the government tried to play it down, citing 'almost normal' figures, early freight volumes were significantly low, and details snagged a huge proportion of freight going to Europe, even if HGVs coming the other way are still being waved through.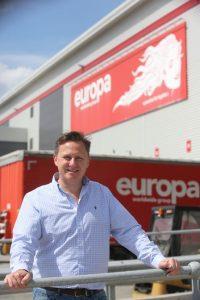 Andrew Baxter, pictured, MD of Europa Worldwide Group, said that, despite huge amounts of investment and preparation, January was "incredibly difficult. The sheer range of different issues meant everything was being blocked for some reason. We didn't stop running our services at any point but we did have a backlog because we simply couldn't process the customs clearances quickly enough."
Europa was hit by disruption despite having invested £5m in being customs-ready and moving 85% of its customers to its new 'Europa Flow' product last year. The service ensures that goods are sent under delivered duty paid (DDP) terms, so that all clearances are done under Customs regime 42, which means that the goods are zero-rated for VAT at their destination. In essence all duties and clearances are done ahead of time – an anticipatory declaration is made that is validated while the truck is still in transit between the UK and mainland Europe.
For Europa, freight flows are now normalising but, where pre-Brexit it would have shipped product on the same day as collection, now it is shipping next day.
RHA MD of policy Rod McKenzie says 40% of trucks are running empty back to the Continent, double the usual rate. Part of this is due to UK firms feeling hesitant about exports, and a lot of it is because European hauliers don't want the hassle of the extensive checks and customs clearances on the other side of the Channel.
Delivered at place (DAP) consignments are also problematic. With DAP, the importer (recipient) is responsible for duties and that means time lost tracking down the end-customer and teasing the necessary clearances from them.
Baxter says this is where freight delays cause the haulier issues and why Europa is pushing DDP deliveries so hard.
For the moment freight flows into the UK are unimpeded, but the Continent is imposing the full range of clearances and enforcement activity. 85% of European haulage to and from the UK is undertaken by European hauliers, and they have no incentive to expose themselves to the difficulties of carrying freight back from a third country.
However on 1 April full SPS checks – on sanitary and phyto-sanitary goods of animal or plant origin – kick in on UK soil and that's where the real fun will begin. These require 24-hour pre-notification at the relevant port, vet checks and physical examination at ports.
Over a querter (26%) of our food comes from the EU according to the government's 'Food Statistics Pocketbook' (November 2020).
"It is pretty much an unworkable system for supermarkets," Andrew Opie, director of food and sustainability at the British Retail Consortium (BRC), told the parliamentary committee scrutinising the UK-EU trade agreement.
Baxter says Europa will not touch SPS goods. "There's a very significant issue with SPS goods and we don't want to carry them because border inspections are lengthy, it's complicated and we don't want it disrupting our schedules."
He says no doubt specialist firms will do SPS, build the delays into the supply chain and charge appropriately.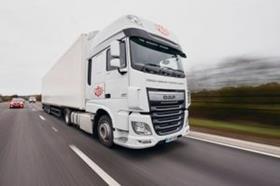 Baxter isn't alone in eschewing SPS product. Arundel-based RT Page recently tried to find passage to the EU for 17 pallets of pet food and found no one willing to take it, including the major players.
However, the current rules aren't just complex and costly – they don't fit with just-in-time fresh food deliveries.
Pragmatically, government will have a choice: unilaterally suspend or lighten enforcement to keep food flowing into the UK (so arguably holding EU suppliers to lesser standard than our exporters meet), or try to negotiate easements.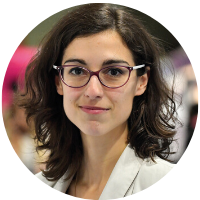 One such easement could be shortening the pre-notification time for SPS – an ETA for the relevant port – from 24 hours to four hours, says Logistics UK's European policy manager Sarah Laouadi, pictured.
However, she says that once full UK customs checks come into force in July, "the effects will be felt for the rest of the year".
Logistics lean-in
Ian Wright, chief executive of the Food and Drink Federation (FDF), told the parliamentary committee that if the issues of extensive paperwork and the nightmare of groupage – in which one mislabelled consignment can hold up the whole load – wasn't resolved at a fundamental level, then it would lead to "a wholesale, disruptive restructuring of EU-UK supply chains," regardless of fixes, workarounds and easements. Ultimately, he argued, jobs ae likely to be lost in those economic sectors which supply the EU.
It is doubtful they would be replaced in a post-Covid economy.
Logistics UK acknowledges that supply chain re-engineering will take place but is strangely sanguine about the fact. "We could see it as an issue, but it will still be logistics professional who are re-engineering that supply chains," says Laouadi. She suggests we look at the "broader logistics eco-system".
However, it's hard to see a situation in which redesigned supply chains to ease products crossing the Channel results in greater volumes for the UK logistics industry. Evidence so far suggests the reverse.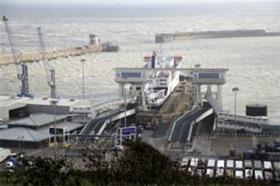 In a survey of Logistics UK members, 68% reported lower freight volumes in January and while 35% had since seen some improvement in export volumes and 7.5% said volumes had returned to normal, 42% believed their volumes would never return to their previous levels.
Laouadi attributes much of this to re-engineered supply chains, although she says the data is so far not sufficiently granular to reach conclusions.
Walkers Transport has done a deal in which third country product which would previously have come to the UK for EU fulfilment will now go directly to Amsterdam-based 3PL RIF Europe's facilities near Schipol.
Although marketing director Charlie Walker emphasises that "having a facility in Europe means we can ship replenishment stock of products destined for the European market in bulk from our UK site to Holland, thereby achieving economies and cost savings," inevitably this kind of shift will mean a reduction in UK freight volumes.
However, it won't necessarily mean a loss of profitability for all UK logistics companies.
"Now it's principally a case of getting better at what we do as an industry," says Baxter. He supported Brexit because he foresaw a major disruption in supply chain as a commercial opportunity. "Our strategy has been to maximise the opportunity Brexit creates. We set out post-referendum to be well prepared and intend to win market share."
Sold out
One huge hurdle which is yet to be leapt is cabotage and the devastating effect this could have on the multi-location events, sports and touring sector, all of which have significant expertise in the UK.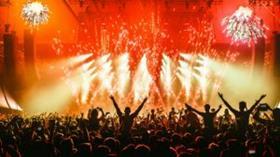 Currently many US performers choose to start their world tours in the UK because it has great rehearsal spaces and a well established support industry, spanning lots of disciplines. RHA says this sector is worth £70bn to the UK economy, and its logistics are carried out by 50 specialist companies who hold 80% of the European market.
Previously cross-trade between EU states work was unlimited. The new cabotage rules work reasonably well for most general haulage, allowing a maximum of two cross-trade movements within Europe, and only one within a single EU country.
However for touring operations, it's a non-starter and threatens UK predominance in the global events sector.
So far this is "an existential threat", says Laouadi, as the industry is inactive due to Covid-19. "This is the biggest weakness of the agreement [in relation to logistics] and deserves attention at the highest level," she says.
But both Logistics UK and the RHA will be arguing for a derogation for sports and performing arts logistics. The RHA says such a derogation already exists for transporting new vehicles during peak demand.
In letters to government the RHA argues that UK events companies could establish bridgehead operations in Europe – albeit at significant cost – and the UK government could choose to waive its own cabotage rules for their domestic journeys.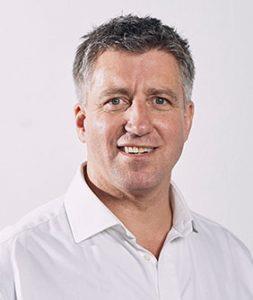 Stuart Barker, pictured, operations manager at RT Page, remains optimistic. "The event industry will come back in a big way [post-lockdown] and the economy will drive the solution. It's simply a case of working out what that solution will be.
"We expect twists and turns. There is always a solution – it just depends where the price point is."
Volumes
The RHA locked horns with the government in January, asserting that freight levels were down by 'up to 68%'. A Logistics UK spokesperson on the other hand said it "used government figures". She took the line that the UK sector must weather the inevitable frustration of learning new systems, the turn back rate at borders was extremely low, and if hauliers worked sufficiently with their clients to ensure perfect paperwork, freight movements would be successful.
Clearly this government prizes acquiescence over confrontation. Previously both trade associations were engaged in meetings with the Chancellor of the Duchy of Lancaster, Michael Gove. However, when new invitations were issued to the government's Brexit Business Taskforce, the RHA was excluded and Logistics UK given a seat.
When the committee was originally formed in November 2020, Logistics UK chief executive David Wells slammed it as a "smokescreen" and "diversionary tactic". On receiving his February invitation he reversed gleefully: "We are delighted that the importance of the sector has been recognised at the highest levels of government and look forward to continuing our constructive dialogue."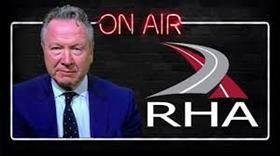 RHA's McKenzie, pictured, says that while government believes freight volumes to be back at 98%, RHA believes it's more like 90%. The 40% of trucks returning to the EU empty is still concerning.
Volumes will undoubtedly be hit further in specific sectors unless easements are found. UK shellfish exports were kiboshed by hygiene rules. There is concern that quarterly steel quotas, which include shipments to Northern Ireland, will be exhausted in many product categories, drawing a 25% tariff on the remainder.
The price of SPS products leaving the UK will probably rise given the extra logistics and admin costs. These and many other factors could supress volumes in specific sectors, and finding case by case solutions will likely be the work of years.