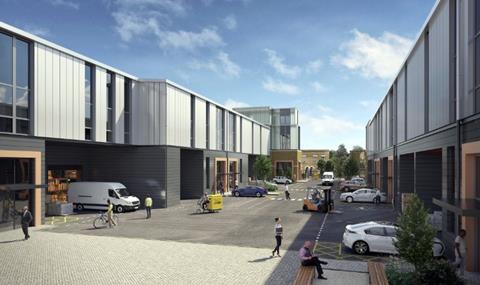 Industrial developer Bloom has been given planning consent for a 52,410sq ft sustainable warehouse development in London's Camberwell.
The 'ultra-urban' site is located on Lilford Road in South London close to the A23, A215 and the South Circular.
Bloom will develop nine units and these will be laid out over dual two-floor parallel terraces with an open central service yard.
The development will include solar panels and EV charging points to support greener operations, communal staff breakout areas and increased biodiversity on site and it is expected to be completed in the second quarter of 2024.
Chris Leonard, development director of Bloom, said: "We are thrilled to have received unanimous planning committee approval for our Camberwell development. We look forward to delivering best-in-class ultra-urban warehousing in this great location."