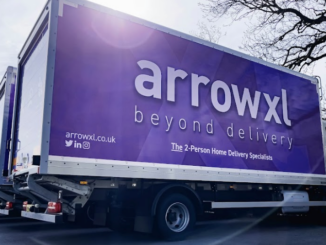 ArrowXL said it was "extremely disappointed" to be in dispute over pay with 350 of its drivers and warehouse workers after it increased salaries by an average of 8.25% and enhanced their benefits.
The two-person home delivery specialist said it was aware of a threat of strike action later this month and it was in the process of implementing contingency plans to mitigate disruption to customers, which include Amazon, Very Group and Richer Sounds.
Unite, which is also currently fighting a pay deal with Wincanton, claimed the workforce had only been offered a 5% increase and this was not acceptable.
"This is another dismal case of a profitable employer and owners, the extremely rich Barclay family, who can easily afford to pay properly but are refusing to do so," said Unite general secretary Sharon Graham.
"Arrow XL needs to put a much better offer on the table or face disruption ahead of Christmas because Unite will be providing our members with the union's complete support throughout this dispute."
Read more
Strikes are due to begin on Monday 24 October and then every Monday, Wednesday and Friday until Christmas Eve.
ArrowXL said the employees represented less than 30% of its workforce and a spokeswoman added: "We are implementing contingency plans with our agency and service partners to ensure we can mitigate any disruption to our service."
The spokeswoman said it had already awarded all colleagues the increase offered during negotiations and this equated to an average of 8.25%, with a range of between 5% and 35.6%, with additional enhancements to sick, maternity, paternity and jury service pay.
"Pay will be reviewed again in three months' time in January 2023," she added.
"We are extremely disappointed to be in this situation as we believe our pay offer to be fair, particularly in the light of our significantly increased operating costs and the need to keep home delivery charges reasonable for consumers."