Download this exclusive white paper from digital tachograph analysis specialists Aquarius to help you prepare for the next generation of tachographs.
The next generation of digital tachograph technology often referred to as smart tachographs, will change the way that tachographs are used across the road transport industry following the introduction of EU legislation Annex 1C from June 2019.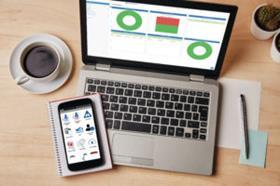 With all new truck requiring the installation of smart tachographs from this point, operators will have a further five years to retrofit such devices to existing vehicles on the fleet. And because the legislation was passed in 2014, and enacted in 2016, it will not be affected by Brexit.
This white paper, presented and prepared by digital tachograph analysis specialists Aquarius exclusively for Motortransport.co.uk, is designed to help operators with the transition to smart tachographs.
Inside it explains how roadside enforcement will work; what geo-positioning of smart tachographs means for road transport operators and how it works in conjunction with earned recognition.

It also looks at how data sharing from the smart tachograph can improve fleet operations.