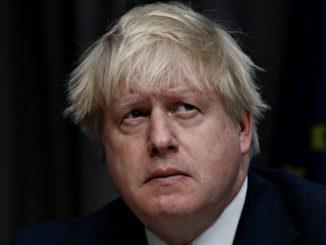 Leading hauliers have joined forces with the RHA and a host of other trade bodies to write to the Prime Minister urging him to take urgent action to tackle the HGV driver shortage.
The letter, which lands on Boris Johnson's desk in National Lorry Week, calls on him to swiftly implement a number of measures.
These include adding HGV drivers to the Shortage Occupation List for a period of at least 12 months, extending and reforming the Driver Certificate of Professional Competence (CPC) to encourage experienced and retired drivers to immediately return to driving, and convening an HGV driver taskforce of hauliers and government officials.
The letter suggests the proposed HGV driver taskforce tackle issues such as poor driver conditions and lack of lorry parking and truck stops.
It also calls for the taskforce to promote HGV driving as a valued career and to reform the apprenticeship levy to enable businesses to access alternative courses that can be approved by the Transport and Logistics Trailblazer Group.
The 27 signatories, which include John Williams, executive chairman, Maritime Transport, Steve Granite, chief executive of Abbey Logistics Group and David Pickering, chief executive of Eddie Stobart, warn that without decisive action there is a "risk of further damage to not only our businesses and livelihoods, but the UK's integrated and finely balanced supply chains.
Read more
"Put simply, we will not be able to build back better and recover from the pandemic without a thriving haulage industry and we urge you to take the necessary action to ensure that we can continue to play our essential role underpinning the UK economy, both now and in the future."
Rod McKenzie, RHA MD, said: "There has never been a more challenging time for the haulage industry. The Prime Minister must act now or risk even more drastic disruption than we have already seen in recent months.
"Our members are committed to working with government on long-term solutions to attract more drivers into the industry. However, the government is simply not addressing the short-term severity of this crisis given the 18 months it will take to invest in and train a UK workforce. Lacklustre and ill-conceived proposals such as a three-month visa will not work.
"For months we have been calling for urgent action. The tin-eared approach from ministers to this spiralling situating cannot continue."
The trade organisations signing the letter are RHA, the Federation of Small Businesses, Make UK, the National Farmers Union (Scotland), the Recruitment and Employment Confederation, the British Frozen Food Federation, the British Beer and Pub Association and the Federation of Wholesale Distributors.
Other key signatories include John Williams, executive chairman, Maritime Transport; Steve Granite, CEO, Abbey Logistics Group; David Pickering, chief executive, Eddie Stobart; Thomas Van Mourik, chief executive, Culina Group; Dan Myers, MD, XPO Logistics; Paul Bennell, MD, Samworth Brothers Supply Chain; Andrew Malcolm, chief executive, The Malcolm Group; Mark Johnson, national customs and trade control director, Kuehne and Nagel; Andrew Howard, MD, P C Howard; Kate Lester, founder and chief executive, Diamond Logistics Group; Lesley O'Brien OBE, director, Freightlink Europe; Richard Harrow, chief executive, British Frozen Food Federation; James Bielby, chief executive, Federation of Wholesale Distributors; Shane Brennan, chief executive, Cold Chain Federation; Emma McClarkin, chief executive, British Beer and Pub Association; Nick Allen, chief executive, British Meat Producers Association; Angus Blundell, marketing director, Certas Energy UK; Mark Garner, marketing director, SNAP; and James Anthony French MBE, MD, Road to Logistics.