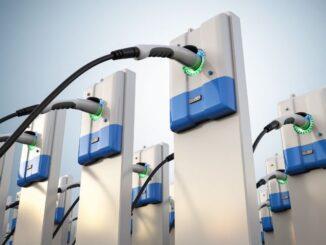 A future Labour government must tackle the supply chain bottlenecks creating shortages of low and zero emission trucks and vans needed by hauliers to meet the demands of the UK's Clean Air Zones.
This was a key issue raised by RHA MD Richard Smith and Chris Ashley, RHA policy lead for environment and vehicles, when they met last week with Labour shadow climate minister Kerry McCarthy.
The meeting also saw the RHA executives call for continued investment in HGV driver bootcamps.
They also emphasised that any improvement in driver facilities will be dependent on planning reform to ensure future facilities can be built without delay.
Smith and Ashley also asked that Labour recognise the complex operational nature of haulage and the limited ability of the current zero/low emission vehicle market to address that complexity and demand.
The RHA executives warned that investment in infrastructure is crucial to ensure the industry's successful transition to net zero vehicles.
McCarthy was also asked to consider that any future Labour government introduce supportive policies to help small businesses transition to net zero and to publish a clear road map to build investor confidence and provide greater clarity on how it will be achieved.
Chris Ashley said: "We were pleased to meet Kerry McCarthy and have the opportunity to flag the key issues our members are facing on decarbonising their fleets.
"We pressed upon her the importance of understanding the needs of small businesses who currently face astronomical costs to decarbonise. It is vital that small businesses can decarbonise in a way that is sustainable and economic."
For more stories tracking the industry journey to decarbonisation see our new Freight Carbon Zero website.