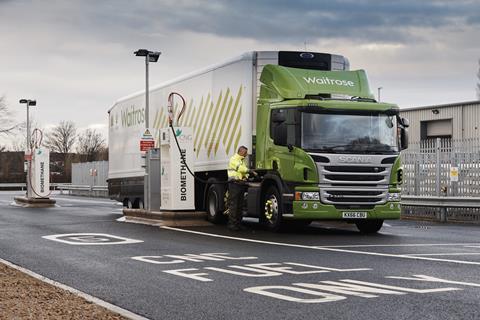 Zemo Partnership's Renewable Fuels Assurance Scheme (RFAS) has seen rapid engagement from fuel suppliers with 10 companies now fully approved.
The initiative, launched in March, gives fleet operators robust and transparent information about the fuel life cycle greenhouse gas emissions and wider sustainability performance of renewable fuels supplied in the UK.
The 10 suppliers now approved through the scheme are: CNG Fuels, Argent Energy, Gas Bus Alliance, Air Liquide Advanced Technologies, Green Biofuels, Greenergy Fuels, Crown Oil, Speedy Fuels & Lubricants, Beesley Fuels, Nationwide Fuels.
The RFAS-approved companies supply a range of high-blend renewable fuel products including: compressed and liquefied biomethane; biodiesel; hydrotreated vegetable oil (HVO); and Bio-GTL.
Renewable fuels approved under the scheme are currently supplying around 200 companies working to decarbonise their vehicle fleets and off highway equipment.
Gloria Esposito, Zemo Partnership's head of sustainability, said: "I'm delighted with the early response from fuel suppliers to the scheme. It shows that the scheme was timely and is valued by operators and their customers.
"The scheme is open to all companies producing renewable fuels. We'd particularly like to hear from companies involved in the renewable hydrogen supply chain."