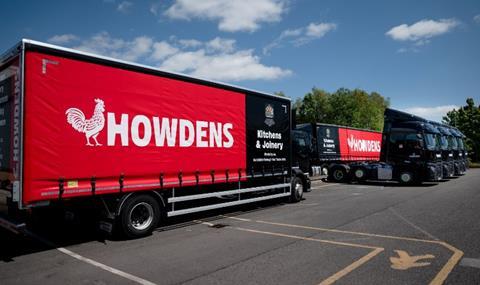 Yusen Logistics UK has extended its warehousing and distribution partnership with kitchen manufacturing giant Howdens with a new fleet of 21 vehicles.
The Renault T Evolution 6x2 44-tonne tractor units will support the primary distribution operations in the UK for bulk depot replenishment and reverse logistics into the supply chain.
Yusen provides several 'through-the-night' cross-docking operations and daily services to regional Howdens depots in the East Midlands and the South East. It will shortly be also covering North Yorkshire and the North-East.
The services use a combination of Yusen Logistics shared user sites and facilities dedicated to Howdens delivering to over 307 Howdens depots.
Howdens has two dedicated manufacturing locations in Runcorn, Cheshire and Howden, East Yorkshire, and a national distribution campus in Raunds, Northamptonshire.
Yusen business development director Rob McWhirter said: "The strength of the relationship that has been built between Howdens and Yusen Logistics has been based on an open approach from both organisations to jointly recognise and meet challenges and the ability to react to the changing needs of the business with a key focus on delivering the highest possible service to depots and ultimately end customers. Yusen Logistics is extremely proud of our business relationship with Howden and to also be a part of the continued growth of their UK business."
Added Howdens director of logistics Steve Liddiard: "During the short time we've been working together, Yusen Logistics has shown great flexibility to meet our requirements. Their commitment to continued investment in additional facilities and technology has been key to our national roll out of the regional cross-docking centres (XDC's). We're looking forward to the future collaboration."