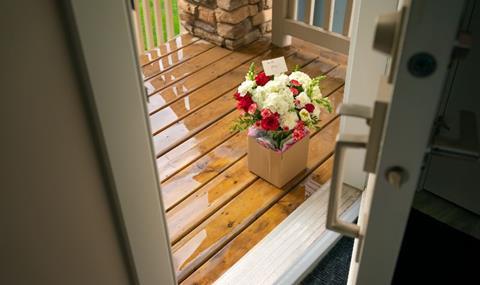 Yodel said it made a record 220,000 flower deliveries on Valentine's Day, up 77% on last year.
The company put its success down to significant investment in its capability to handle everyday premium items, which has put it in a strong position to meet the unprecedented demand for online gifting.
Yodel has specialist sort facilities for flowers and other delicate items, such as wine and fresh food, and delivers on behalf of major floral retailers such as Euroflorist.
Alongside upgrading its infrastructure, Yodel said it had invested heavily in its people, and the average weekly flower volumes handled by the specialist teams have seen an exponential 300% rise over the past 12 months.
Read more
Mike Hancox, chief executive of Yodel, commented: "With Valentine's Day looking very different for people across the country, we saw thousands of new customers embrace digital shopping and opt for online flower deliveries for the first time this year.
"The whole Yodel family played a big part in surprising people with bouquets on their doorsteps on the special day. We're grateful to our clients for their collaborative support in planning for this bumper year to ensure it ran smoothly."
Paul Isaia, UK & Ireland regional director, Euroflorist, commented: "Valentine's Day is one of our most crucial times at Euroflorist. This Valentine's Day we had a really successful relationship with Yodel, and they helped us grow our business by over 60% year on year."