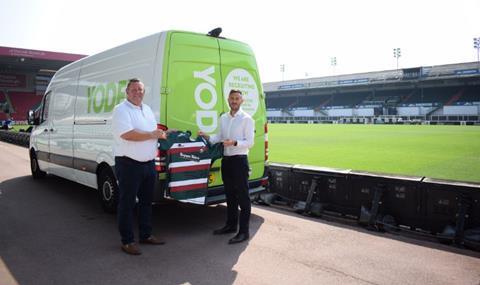 Yodel has become the official delivery partner of the Leicester Tigers' online store.
As part of the new partnership with the rugby club, the parcel carrier will also have its logo used across the coaching staff's matchday laptops for the remainder of the 2019/20 season and all of the 2020/21 season.
Yodel will start delivering club merchandise from Monday (17 August) and fans who have made orders, including those on pre-order, will have their products delivered via its Xpect 24-hour service.
Sam Holden, Yodel chief commercial officer said: "With four of our depots in the area, we're thrilled to be able to play a part in ensuring Tigers fans get the performance they deserve – on the pitch and when it comes to receiving their deliveries ready for matchday."