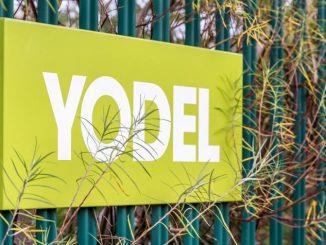 Yodel saw volumes surge by 59% between January and March compared to the same period in 2020 and it now expects full-year revenues to be £30m higher than predicted just three months ago.
In a trading update for Q3 the carrier said it would return to being "strongly profitable" in the year to June 2021.
Total volumes in the nine months to March grew by 35% and full-year revenue is projected to be £565m, compared to £430m in 2020.
Yodel has previously said that the pandemic had created a step change in online shopping volumes.
Read more
It said operational conditions during the third national lockdown had been very challenging, but customer service remained unaffected.
Mike Hancox, Yodel chief executive, said: "We are using technology to get smarter; our customer service is improving thanks to a more integrated approach to technology, and this is helping to reduce our operational costs.
"Just as importantly, it's supporting us on our environmental journey too," he added.
"We're using less fuel as a result of driving more efficient routes, and our work with SmartDrive has helped us analyse driver behaviour and push for improved efficiency.
"We're expecting our existing client base to continue to grow and we have a solid pipeline of new business opportunities which will deliver further growth in the new financial year."