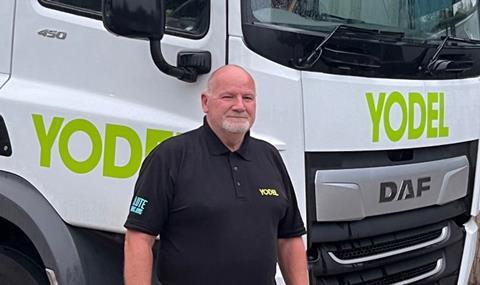 Veteran driver George Sinclair (pictured) has been awarded £1,000 in Very.co.uk vouchers by Yodel after celebrating his 45th anniversary with the company.
Having started in August 1977 at what was then Home Delivery services, owned by Littlewoods, he is now the parcel courier's longest serving driver.
He began his career as a van driver at the Glenrothes depot, working with the team for 10 years before progressing to a two-man 7.5-tonne vehicle.
In 1997 he then moved up to class 1, where he practiced trunking, and has continued in this role ever since, travelling mainly to Inverness.
Following the closure of the Glenrothes centre 11 years ago, he is now based at the Perth depot.
"My time at Yodel has been extremely rewarding," Sinclair said. "I have seen a lot of people come and go and the technology has changed so much in the parcel industry. The style of vehicles has moved on so quickly and I thought at one stage I was going to need a pilot's licence! I am so grateful to my team and the business for all their support over the years."
Mark Syme, transport operations manager at Yodel added: "George has been a great asset to the team over the years. He has been a great influence and has always worked hard and supported his team. George is proof of the fantastic career and growth opportunities available here with Yodel. I look forward to continuing to work with George for many more years to come."