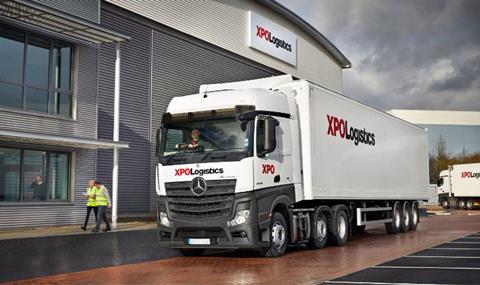 XPO has hit its target of hiring 1,000 HGV drivers in 2022 as it seeks to reduce its reliance on subcontractors.
The milestone was achieved earlier this month and since then, the logistics firm has continued to take on more new drivers in the UK and Ireland despite the industry-wide skills shortage.
It now expects to have recruited over 20% more UK drivers this year than in 2021 and, in addition, XPO said it was also continuing to invest in IT, distribution operations, administration, management, and sales and service roles.
Lynn Brown, XPO UK and Ireland HR director, said: "It is critical that we support our drivers by understanding their needs. We offer competitive salary and benefits packages, hold forums to encourage driver feedback, and provide upskill training, all of which position XPO as an employer of choice in our sector."
Last month, XPO Logistics said it had commenced transporting goods on rail from Wiltshire to the Daventry International Rail Freight Terminal for plastic pipe manufacturer Wavin.