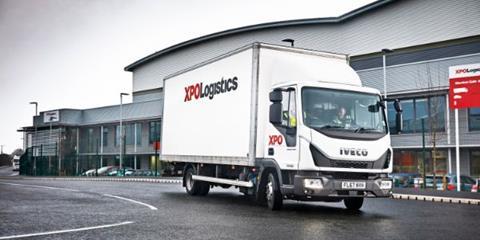 XPO's distribution partnership with retailer Lakeland has delivered record results in the first six months of 2022, following a review which saw the introduction of a hybrid distribution solution and shared capacity.
Under the partnership the logistics giant distributes stock to more than 60 kitchenware and houseware store locations for the family-owned retailer.
Between June 2022 and November 2022 the two companies' joint collaboration has delivered 99.5% on-time performance with deliveries to stores, a 19% cost outperformance compared to the same period in 2021, and 1.4% average savings per trip from the use of the shared trailer model.
In addition, the collaboration has seen a 104,000 kg reduction in CO2 emissions in the six-month period, year-over-year, from route optimisation and zero health and safety accidents across distribution operations.
Read more
Claire Seddon, head of supply chain management for Lakeland, said: "Since 2018, we have collaborated with XPO to ensure that our distribution network flows smoothly and our stores are replenished with stock to meet customer expectations.
"XPO is our partner of choice for the critical agility we require. Now, we are working together to take the operations to the next level of excellence for our business and, importantly, for the customers we serve."
Dan Myers, XPO's MD for UK and Ireland, said: "The results are a case study of the partnership in action — two like-minded businesses driving positive change in every aspect of the logistics activity.
"From service, to safety, to cost, to sustainability, this combined team is smashing it out of the park every single day. I am super proud of this special relationship we have created together and know that we can build on this fantastic foundation."