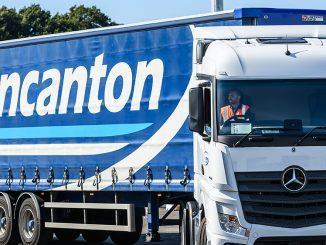 Wincanton Group business Cygnia Logistics has renewed its contract with consumer goods manufacturer Kao.
The extension builds on 14 years of collaboration between the two companies, with Cygnia providing a range of multi-channel logistics, picking, packing and fulfilment services for Kao from Cygnia's base in Northamptonshire.
The core service revolves around fulfilment for both B2C and B2B channels for Kao brands such as Molton Brown, John Frieda and Goldwell.
Read more
It includes fulfilment direct to customer homes and delivering orders to up 5,000 stores, as well as hotels and salons across the country.
Carl Moore, MD of digital and e-fulfilment at Wincanton Group, said: "The extension of our partnership with Kao Corporation demonstrates the depth and quality of Cygnia's offering and showcases its ability to support customers as they scale, innovate and diversify."
Wincanton bought Cygnia Logistics last year from Crescent Capital.