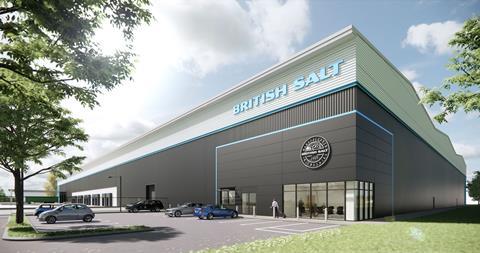 Wincanton has signed a 10-year contract with Tata Chemicals Europe (TCE), which includes managing a new 185,000 sq ft warehouse at British Salt's site in Middlewich.
The facility will be completed in the late summer and in autumn 2023 Wincanton will also start handling the logistics and distribution of TCE's palletised, packed sodium bicarbonate and salt products.
Wincanton said that from 2024, British Salt – owned by TCE - would become the UK's first producer of pharmaceutical grade salt, which will be used for medications such as oral rehydration salts and haemodialysis treatment.
Read more
Carl Meewezen, MD for public and industrial at Wincanton, said: "This contract is a significant milestone for our public and industrial business and is testament to the strength, breadth, and quality of our services.
"We look forward to supporting Tata Chemicals Europe to enhance their customer service and also innovating to help unlock significant productivity and efficiency gains for Tata Chemicals Europe & British Salt over the coming decade."