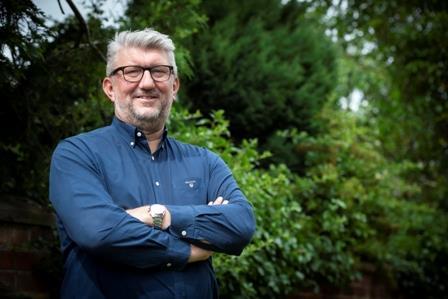 Culina Group announced its takeover of GreenWhiteStar Acquisitions (GWSA) on 1 July 2021, a deal that brought Eddie Stobart, Eddie Stobart Europe, iForce, The Pallet Network and The Logistics People into the Culina Group fold. GWSA's 20% holding in courier Speedy Freight was sold to a management buyout as part of the acquisition.
With an overall turnover of more than £2.2bn, a combined workforce of around 22,000 staff at peak, 20m sq ft of warehousing and a joint fleet of more than 5,500 vehicles, the move "significantly strengthened" Culina Group's market leading position in the FMCG logistics sector.
In line with Culina Group CEO Thomas van Mourik's policy of retaining the senior management of his acquisitions, William Stobart joined the Culina Group board as deputy CEO.
Despite the size of the GWSA acquisition van Mourik firmly refutes the suggestion that it was in effect a reverse takeover.
"It definitely was not a reverse takeover," he says. "This year we will do £2.2bn turnover and at the time of the purchase GWSA had a turnover of £870m. We were the larger party but obviously it is a significant acquisition."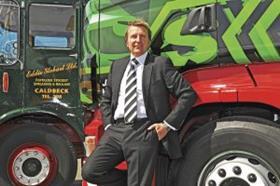 Despite GWSA's accounts for the year to 30 November 2020 showing it made a pre-tax loss £15m – down from £224.2m the previous year – van Mourik also insists that Stobart is profitable.
"It was part of what was called in those days Eddie Stobart Logistics, which was an off-shoot from Stobart Group," he says. "When DBAY came in to rescue it, it became part of the Development Group which also held other loss-making businesses. But GWSA made a profit."
"It will be a big contributor to Culina Group profit this year. We are a very profitable business and all of our 17 operating companies do very well."
"We are now a year in and it feels even better than it did a year ago.
"When William came back together with a team he brought in he decided it was important to own the name, and he did a good job as timing was of the essence," says van Mourik. "So he bought the Stobart name from Stobart Group which meant Stobart Group had to rename itself as Esken. When we did the deal back in January 2021 we decided we would carry on with the name Stobart but evolve the brand image."
This means an end to the famous green and red Stobart trucks each with their own name as going forward the whole Culina Group fleet of 5,500 trucks and 12,000 trailers will be owned and managed by Culina Asset Management on behalf of all companies in the group.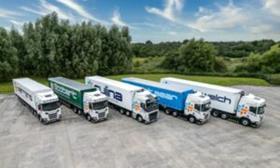 While the trucks will be mainly white with the Culina 'cog' logo, individual company liveries will be retained on the trailers alongside Culina branding. The Stobart strapline 'Delivering Sustainable Distribution' has been changed by van Mourik to 'Delivering Sustainable Solutions'.
"If an operating company needs a truck next year it will be white with 'Culina Group' branding and it will be in a particular spec," says van Mourik. "If we have a low mileage unit in one company we can move it out to another business."
The Stobart fleet is set to increase as Culina Group reshapes its ambient distribution business.
"Stobart is a transport business with some warehousing and Great Bear is a warehousing business with some transport," says van Mourik. "This year we will start moving the warehousing into Great Bear and quite a lot of the transport into Stobart."
Stobart has traditionally been a big buyer of Scania and Volvo in partnership with AW Jenkinson and while this will continue DAF will also be getting a large slice of the orderbook.
"Scania is our biggest supplier through the consortium, we have committed quite heavily to DAF and then there will be Volvo and Mercedes," says van Mourik. "Scania is still number one by far."
As a dyed in the wool haulier Stobart has been put in charge of Culina Group's asset management company and he is the "brand image man" for the whole group.
"He controls the fleet, he buys it and specs it up – that is his forte," says van Mourik. "William and I complement each other and it was very important to make him my deputy because he carries such a weight within Stobart. I would not have bought the business if William and his team had not signed up to come to Culina Group."
One thing that has changed under Culina Group ownership is Eddie Stobart's reputation for buying volume by offering rock-bottom rates.
"Stobart makes good money so whatever happened in the past is in the past," says van Mourik. "We are not buying business now. It is not the Culina Group way and we have a very strict governance policy. If an operating company gets a new contract that will need to go through certain layers and there is always a safeguard there."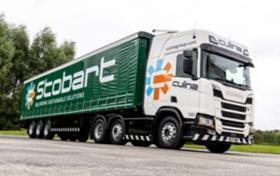 While the trucks will be owned centrally, each operating company still manages its allocated fleet. With the recent acquisition of Scottish temperature controlled operator Robert Burns, van Mourik says the chilled "jigsaw puzzle" is now almost complete with maybe "one or two" more acquisitions still to come to finish it.
"Every company still plans their own trucks," says van Mourik. "But take the chilled division – Culina Logistics, Fowler Welch, CML, Morgan McLernon, MMID and Robbie Burns – they will start to work with each other.
"First rule is you fill up your own trucks but that is only the tip of the iceberg and there is a massive opportunity underneath. We are developing an IT platform on which all those companies will interchange with each other. We are doing something similar on the ambient side with Stobart, Great Bear and Warrens.
"Once that is done we will bring it all together on one common platform. That is purely to optimise our business."
What this will mean in practice is that each depot will service its own customers but if a spike in volumes means that a site is short of capacity it will get help from a "tramper fleet" of centrally owned vehicles that will roam around the estate sweeping things up," explains van Mourik. "That expertise sits with Stobart not Culina. We will have 800 vehicles which are not depot based and we can put them anywhere we want."
The chilled companies already tend to double-shift their trucks because they are working with customers 24/7 on short lead times but this doesn't currently apply to the ambient operation.
"It is a mix and there is no one rule in transport that fits everything," says van Mourik. "One of the mistakes I made – and I learned a lot from it – is when we brought Baylis [in 2010] into Culina Group I let the chilled boys run Baylis – and they ran it into the ground. It was only when we bought Great Bear [in 2016] and I could take what was by then Culina Ambient out of Culina and give it to Great Bear that we rescued what was Baylis.
"It is horses for courses."
Central ownership of the trucks will not mean however that they will all be the same vanilla 6x2 400hp spec, and there will be an element of 4x2 tractors for supermarket deliveries and specialist milk collection tankers.
"Where can standardise we will," says van Mourik. "When it comes to trailers we will go for a certain format."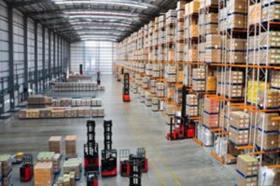 While GWSA got out of the same day courier market when it sold its stake in Speedy Freight, Culina Group is still in the ecommerce market via B2C efulfilment specialist iForce. Based in Corby, iForce services client including John Lewis and Aldi from an 865,000sq ft fulfilment centre that will soon be upgraded with more automation to cope with booming demand.
"iForce is growing like a mushroom," says van Mourik. "Altogether it has over 2m sq ft of warehousing.
"What we haven't got is a home delivery service - yet. That might change – wait and see.
"The Speedy Freight management wanted to go on their own so we sold our 20% back to them. We don't like minority shareholdings."
With the GWSA deal and the split of XPO and GXO, Culina Group is now second only the DHL Supply Chain in UK contract logistics. So how will van Mourik get the benefits of economy of scale without damaging service levels?
"Customers will still deal with Great Bear, Stobart, or any of the other businesses in the group who have retained their identities" he says. "Probably one of the biggest mistakes I could make is turning it all into Culina. Look at what GXO is doing with Clipper. They had a brand name and that is all going. I wouldn't have done that."
Van Mourik has no plans to sell off The Pallet Network which provides a route for shipments that are too small to be handled by the Culina Group ambient networks.
"It is an element of turnover that we can only get with a pallet network, but it is also an opportunity for us in Great Bear and Stobart to have part of our volume which we might struggle with distributed through a pallet network," he says. "That would be small consignments that have to go via a central hub. Small is between two and five pallets, but it also depends on where the pallets are going and if they don't fit into our routes then we give it to the pallet network."
While van Mourik has built a sizeable empire of 17 companies employing 22,000 people at peak he is less convinced by the EmergeVest model which acquired such notable operators as CM Downton. This has now been renamed EV Downton and made a pre-tax loss of £3.7m in the year to 31 December 2020, compared with a profit of £2.2m the previous year.
"It is all about leadership," he says. "Downton was a good business and I wish I had had the opportunity to buy it. But it didn't even hit the market, it went straight to EV. With the [Downton] brothers going home the culture, the passion and everything went too.
"Changing the management like a revolving door means you have no consistency, no track record and no leadership. In our business, I've been here a long time and so has most of the management. That's the secret."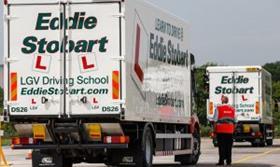 To keep up with the business's insatiable appetite for HGV drivers Culina Group has developed a driver academy that will take in people without an HGV licence, train them and put them through their test.
"We are taking people both externally and from within Culina Group in various locations around the UK and putting them through their test and into our trucks," van Mourik says. "We are also taking on a lot of apprentices, putting them under the wing of a mentor and moving them around different parts of the business. Hopefully they will then stay with us.
"The best example of an ex-apprentice in the group is Dave Pickering, who is CEO of Stobart. He joined Stobart at 16 – I can't think of anything better than that."
Multimodal will see Culina Group grow on the continent of Europe
In February Culina Group established a new division, Stobart Multimodal, which it said would address the pressure being exerted on its customers' supply chains and limit disruption.
"Rail sits under the ports division which is not as well developed as other parts of the Stobart business," says van Mourik. "We have now very clearly set our stall out to develop the container and rail business in the coming years.
"We are working very hard to maximise that opportunity within our network. We have 20m sq ft of warehousing and six months ago we were not bothered about who was bringing the work into our network. We are now interested and we have done an exercise that found that more than 100,000 loads a year come from Europe to end up in our warehouses.
"We have now set up a multimodal business and that is solely there to make the connection between what is produced on the continent and what ends up in our warehousing. It could be accompanied, unaccompanied or containers."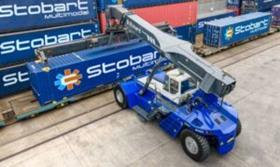 Van Mourik supports Andrew Malcolm's campaign to allow trucks to run at 48 tonnes with 48 miles of rail terminals to boost multimodal freight.
"I would love to run heavier," he says. "But have you seen the state of the roads?"
While Stobart has invested heavily at the rail freight terminal at Daventry, Stobart Multimodal is opening a new facility at Felixstowe and is looking at establishing locations in mainland Europe. Culina Group is of course owned by Mȕller though it was originally created to handle UK distribution for the German dairy giant.
"With Stobart Europe we have a commitment to the European market," says van Mourik. "There are a couple more things to do in the UK and then it's over. So in small steps we need to expand in Europe starting with the parts close to the UK, possibly Benelux or Germany.
"We already have a Culina in Germany with 75 trucks so maybe that could be the base. It makes sense to bring that into Culina Group, add a couple of depots and build up from there."
Despite the fact that the bulk of UK imports by road are carried on foreign trucks, van Mourik now sees an opportunity to run UK vehicles on the continent. The imbalance between the UK's imports and exports, restrictions on the time they can spend in the UK plus customs delays created by Brexit now mean Eastern European hauliers are getting more reluctant to run to the UK.
"After eight weeks foreign hauliers need to go back to Bulgaria or wherever so there is now a place for British hauliers to go across, pick up a job and bring it back to the UK," he says. "Those prices are now interesting enough to do that. I see that as an advantage of Brexit."
The road to net zero will be slow and expensive
Looking to the future and the road to net-zero, Culina Group is being led by customers, with some prepared to pay a premium to go low carbon and others less willing.
"Some want to be as green as possible and when you give them a gas or electric opportunity they will go ahead regardless of the cost," van Mourik says. "But others get frightened and go back to what is available now.
"We bought an electric 26-tonner and it was £335,000. The customer is paying for it and that's the cost of being green and being the first. It only has a 90 mile radius so it is in Hoddesdon doing fine wine deliveries. We are miles from making that change and we are just picking up the product as and when it comes on the market.
"We have a customer who insisted their yard shunters are electric so we bought them even though they cost £5,000 more."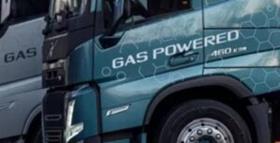 Two of Culina Group's biggest suppliers Scania and Volvo have gone down the gas route, and several large operators including John Lewis and Evri are adopting gas as an intermediate step towards zero emissions – while taking advantage of the fuel price differential.
"We have some of the fleet on LNG but we have not rolled it out aggressively," says van Mourik. "We had a big gas refuelling station at Appleton but we closed it. I try to be as efficient as possible – we run fully loaded, double-deckers preferably, every vehicle we have is Euro-6 and we have solar panels on the sheds wherever possible.
"I can't do an awful lot more but we are being pushed by the customers so I can't ignore it."