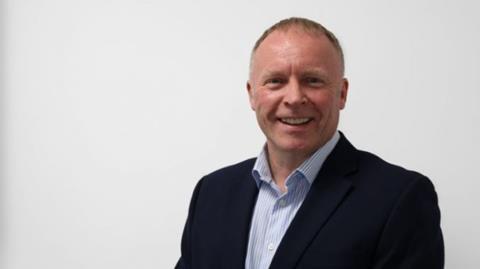 Whistl Group has removed the role of chief executive from the business with the leadership role now being taken on by executive chairman Nick Wells, the company has revealed.
This latest management restructuring comes just 15 months after Alistair Cochrane (pictured) was promoted from chief development officer to chief executive in January 2022, replacing Nick Wells who became executive chairman.
The restructuring sees Wells firmly back in the driving seat with Cochrane taking on the role of chief operating officer – a role Nigel Polglass has held for ten years.
Polglass is now in the post of chief commercial officer.
Announcing the move Whistl said: "The company will not have a CEO role with Nick Wells leading the business as executive chairman."
Read more
A Whistl spokesman told MT: "In essence, this is a refocusing of people into specific areas playing to their strengths," pointing to Cochrane's operational experience, Polglass' experience in the commercial field and Wells' "long standing role" in leading the company.
Cochrane is a former MD of TNT Express and spent 26 years working for TNT and then at Parcelforce Worldwide, joining Whistl in 2018.
Polglass joined Whistl (formerly TNT Post UK) in 2008 as MD of TNT Post London, which he took from start-up to £55m of sales in three years. He became Whistl COO in 2013.
Wells joined Whistl in 2001 when he sold his direct marketing business to TNT. He became chief executive in 2001 and in 2015 he led the management buyout of Whistl from PostNL.