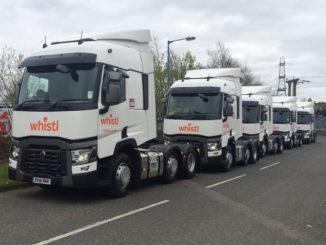 Delivery management firm Whistl has launched a trial in three locations of a new delivery service for low volume e-tailers who cannot access competitive parcel pricing due to their low volumes.
The service which is launching in the West Midlands (Minworth), South Yorkshire (Dinnington) and Nottingham will see Whistl collect parcels from local e-tailers, consolidate at its new and existing micro hubs, then pass over to their partners for delivery to the consumer.
Small volume e-tailers will have access for the first time to carrier management systems (CMS) that will enable them to offer consumers a wider range of delivery options including 24- and 48- hour services.
The CMS, which is seamlessly integrated into the existing order management system, will automatically choose the best carrier for the job depending on size, weight and service required.
Read more
Other benefits to e-tailers include single label production which connects the whole delivery process together enabling better journey transparency through increased track and traceability of the parcel.
With the micro-hubs located in big conurbations, Whistl claims it is able to offer better collection times and reduce the environmental impact of collections through reduced mileage to the handover of parcels to delivery partners.
"One of the greatest benefits to e-tailers is that they will have access to Whistl's industry leading account management, with a single person handling all their delivery management needs," explained chief executive Nick Wells.
"Whistl has always been a champion for our customers and looking at ways for organisations, no matter their size, to benefit from competition in the delivery space. As we are seeing unprecedented demand for goods online during the current COVID-19 crisis, it is important that all retailers no matter what size have the opportunity to get their goods to customers competitively.
"By working with Whistl, small volume e-tailers can now access the benefits of carrier management systems that were once only available to larger volume organisations. We look forward to rolling out to further locations across the UK depending on the performance of the trial in Minworth, Dinnington and Nottingham."