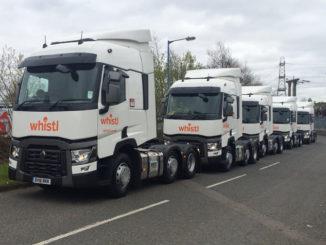 Whistl said new customer wins amid an e-commerce boom were driving growth in its UK and international parcels business.
They include Monster Books, Goldstone Books and secondhand book e-tailer Alex the Fat Dawg.
Whistl added that long-term customers including Cotton Traders and Yorkshire Building Society have also renewed contracts for its downstream access mail services.
Read more
It said the growth in parcel customers was being driven by an increase in home delivery as a result of Covid-19 and that it was experiencing a "dramatic growth" in its international business too.
Chief executive Nick Wells said: "We are pleased with the strong growth we are experiencing in our international operations.
"Our unique custom clearance product alongside real-time tracking is proving an increasingly attractive and cost-effective product for international e-commerce customers."