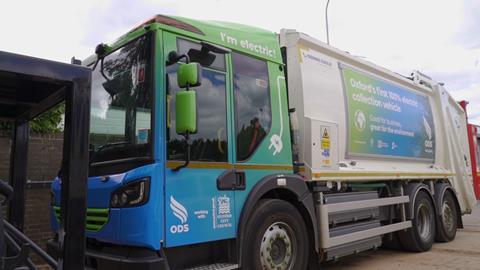 Infrastructure maintenance provider Oxford Direct Services (ODS) has teamed up with Webfleet Solutions to support a fleet electrification project for the local council.ODS, which manages a 300-strong fleet of vehicles to maintain Oxford city council's housing stock, parks, highways, streets and waste disposal, is relying on the telematics data to identify the most suitable vehicles to swap for electric models.
Webfleet Solutions said its software is also helping optimise EV charging efficiencies and cut fuel use by improving driver behaviour.
The partnership supports the council's commitment to the country's first zero emission zone, the pilot for which launched on Monday (28 February).
Owain Pearce, ODS transport manager, said: "The published ranges of EVs, based on dynamometer testing, can often be lower in real world conditions, with load, temperature, terrain and driving behaviour all affecting performance.
"With Webfleet reporting, we can see what daily real world mileages are being achieved by both ICE and electric vehicles, along with criteria ranging from road types to standstill times, signposting vehicles' true EV potential, total cost of ownership and emissions savings."
ODS has already purchased 50 electric vehicles for its inner city fleet, including an electric refuse truck, a JCB and two tippers and it is aiming to replace at least 25% of its ICE fleet by 2023.