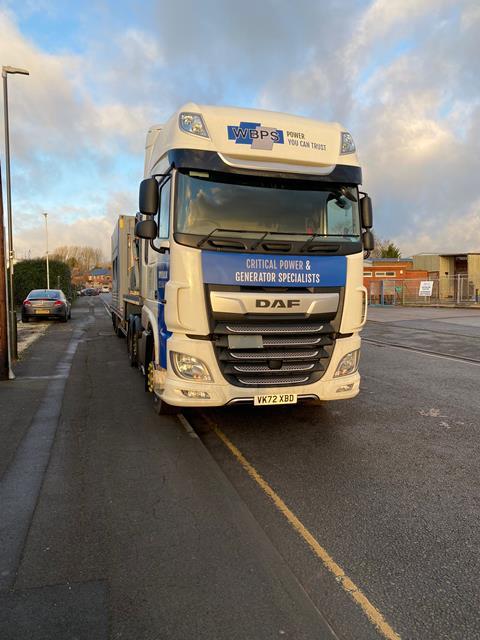 WB Power Services has taken on two new 44-tonne DAF XFs from Hexagon Leasing on contract hire.
The company specialises in generator sales, hire and maintenance including diesel generators, hybrid generators and UPS systems and it provides critical power services from 13 locations across the UK.
The 6x2 DAF 480 Super Space Cabs are the first it has sourced from Hexagon: "WB Power Services are a brand-new customer to Hexagon Leasing," said Nick Parker, national accounts and business development manager at Hexagon.
"We look forward to building a long-term partnership with them and are delighted to be their preferred fleet provider of choice."