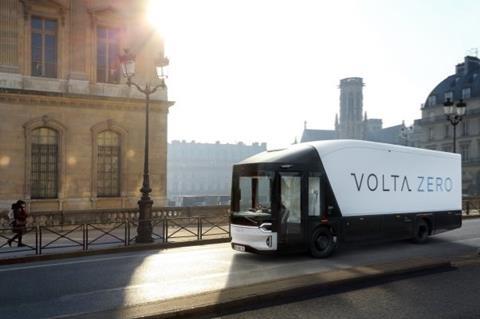 Volta Trucks has confirmed its Volta Zero will be manufactured in Austria by Steyr Automotive, following a competitive tender.
Volta said Steyr was chosen based on its extensive experience of CV manufacturing, its existing infrastructure and the consequent speed to market.
It means series production will commence in late 2022, following customer trials.
The partnership also means the eventual creation of up to 500 jobs, as well as forming an integral part of Volta's road-to-zero emissions strategy.
Read more
This involves the building of 27,000 Volta Zeros per year, ranging from 7.5- to 19-tonnes, by 2025.
Kjell Waloen, Volta Trucks' co-founder and CTO, said: "The partnership with Steyr Automotive marks a significant milestone for Volta Trucks, and one of the important milestones ahead of us starting to build full electric trucks by the end of 2022.
"The team at Steyr Automotive has demonstrable capability to manufacture the Volta Zero with decades of previous premium truck-building experience.
"Building our trucks in Austria, in the heart of our European launch region, will accelerate our time to market and minimise the environmental footprint of our operations, supporting our sustainability ambitions – a key factor in our decision-making process."