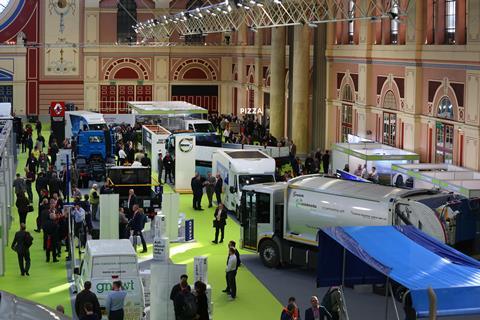 Freight in the City Expo is back at London's Alexandra Palace this autumn, with a fantastic exhibition of the latest trucks, vans, micro vehicles and everything else operators need for urban operation.
In the meantime, to give you a glimpse of the exciting technology heading to this year's show, why not download our free 'Freight in the City Product Innovation' guide.
As well as a vast exhibition, visitors to the Freight in the City Expo on 28 September can also expect a line-up of top industry experts in a topical one-day conference taking place at the heart of the show venue.
Topics will cover kerbside management, safe and sustainable vehicle technology, operator fleet strategy, city policy-making, fleet trials and much, much more.
"Freight in the City Expo is an ideal opportunity for operators to learn from their peers, connect with urban logistics experts and meet the manufacturers of the latest clean, safe delivery technology," said Freight in the City events and projects editor Hayley Pink.
"We can't wait to open the doors on 28 September and welcome visitors back to a bustling, live event."
Entry is free of charge, but you will need to register in advance for your ticket.
We hope to see you there!