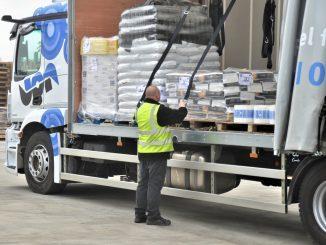 UPN has hailed the "significant progress" it made last year, after turnover grew by almost 4% to £9.9m.
The pallet network also saw a reduction in its pre-tax profit for the year ending 31 March 2020, to £2.4m from £3.4m in 2019.
However, it said that when adjusting for duplicated costs across two sites; dilapidation costs at its old site and move costs associated with its new Lichfield SmartHUB in May last year, UPN had turned in "an excellent performance" during the trading period.
Read more
In a review of the business it also said Brexit had not had any significant impact on the company and it added: "The other major factor, which only had a limited impact on the reporting year, was Covid-19.
"Despite the global concerns regarding Covid-19 and uncertainty this could bring to some businesses, the directors are confident of the continued growth and long-term stability of the business."
UPN said its Lichfield hub had been designed to provide capacity for at least the next 10 years.
It announced the arrival of six new members to the network earlier this month.