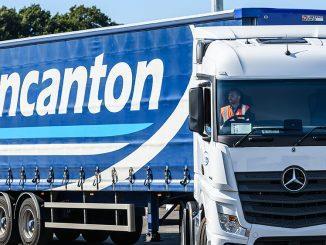 HGV drivers working for Wincanton on the Argos contract in Essex will see their wages rise by between 20-30% after their union secured a "whopping" increase.
The Basildon drivers had been preparing for industrial action before Wincanton entered into negotiations with Unite.
Sharon Graham, Unite general secretary, described it as "a tremendous victory".
Read more
"This is an outstanding example of how, where workers are organised and stick together, earnings are higher and pay awards are larger."
Unite has secured a number of pay increases for drivers recently, including those working on Wincanton contracts for Argos North West and the Heinz distribution contract.
Paul Travers, Unite regional officer, said: "Once Wincanton realised that our members were simply not prepared to continue to accept low pay any longer, a deal was able to be thrashed out through negotiations and industrial action was avoided."
Wincanton said it would not be commenting.