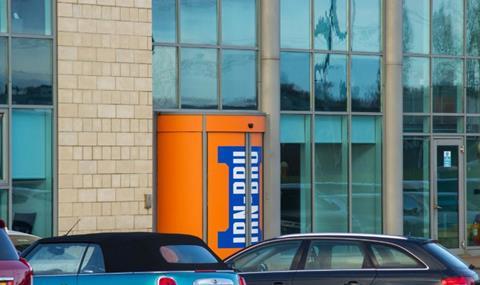 The Unite union said it had reported Irn-Bru maker AG Barr, as well as contractors Eddie Stobart and Streamline, to the department for business and trade for what it alleged was "illegal activity".
In a move that will ratchet up the tension amid an ongoing dispute between the union, its member HGV drivers and the drinks maker at AG Barr's distribution centre in Cumbernauld, the trade union said it was demanding an investigation into the beverage giant.
Unite claimed there had been potential use of agency labour through the two contractors during previous rounds of strike action.
The union added it was also calling for possible enforcement action to be taken.
It said that under the conduct of employment agencies and employment businesses regulations 2003, it was a criminal offence for employment agencies to supply labour to employers, specifically for the purposes of covering work normally carried out by employees who are taking part in lawful industrial action.
The row centres on what Unite said was a real terms pay cut to its trucker and shunter drivers, which led to a schedule of strike action dates that resumed on 25 August and was due to run through until October.
But AG Barr said it strongly refuted and denied the "provocative" accusations.
Unite general secretary Sharon Graham, said: "AG Barr's behaviour during this pay dispute has been disgraceful. The company is on the brink of forever tarnishing its reputation with not only the workers but the Scottish public."
Read more
She added: "AG Barr is displaying nasty anti-union tactics in an attempt to bully and intimidate our members back to work."
Andy Brown, Unite industrial officer, said: "AG Barr's conduct during Unite's pay dispute has left a very sour taste in the mouths of our members. How the chei executive, Mr [Roger] White, can even begin to say with a straight face that our members don't deserve more than 5% when he has a remuneration package totalling nearly £1.8m is ludicrous."
An AG Barr spokeswoman confirmed that the "Stobbart" referred to in Unite's announcement was in fact Eddie Stobart and she said: "We strongly refute the provocative accusations by Unite the union that we have potentially engaged in illegal activity during industrial action.
"This is untrue and strongly denied. We respect our drivers' decision to take industrial action, which is their personal choice. We have done nothing to deter or intimidate them."
The AG Barr spokeswoman added: "We note that Unite has apparently made a report to the Department of Business and Trade. We will of course co-operate in any investigation to provide the necessary evidence."
A spokesperson for Streamline Shipping Group said: "Streamline Shipping Group has provided transport services to AG Barr for a number of years, carrying out deliveries across Scotland, including the remote north & offshore islands under ongoing contract.
"Streamline Shipping Group does not supply agency drivers to AG Barr or any other client. At no point has the scope of Streamline's work with AG Barr increased during or because of any industrial action."
Eddie Stobart was unable to respond to the allegations before we went to press.