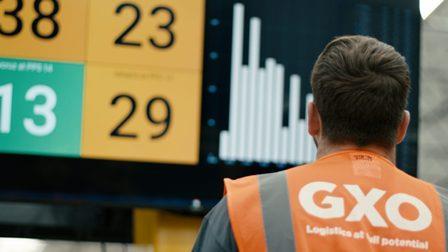 GXO has picked up BT Supply Chain's logistics work as the telecoms provider outsources its transport and warehousing capabilities in a move to drive down costs.
The decision means around 300 staff will be TUPE'd across to GXO, with an additional 300 third-party agency support roles continuing to work under their existing terms.
BT said the partnership with GXO was part of its transformation programme to improve its service and would support its fixed and mobile network build plans.
Gavin Williams, GXO UK MD, said: "We're proud to announce an expansion of our long-term relationship with BT that makes us their preferred partner for all core supply chain activities.
"GXO will be supporting BT's supply chain as it delivers its ambitious consumer and engineering activities.
Read more
"We're going to deploy our technological expertise for a new end-to-end systems infrastructure that supports BT's growth in fibre technology across the UK."
However, the move drew criticism from communications union CWU, which said it was "strongly opposed" to outsourcing the work.
Tracey Fussey, CWU national officer, said: "We've already met with GXO senior management and discussed our outstanding grading and pay issues which we've been in talks with BT about.
"We have also confirmed that we will be seeking full CWU recognition for our members who are transferring."
CWU deputy general secretary Andy Kerr said it would continue to fight for members that had transferred to GXO: "In-house is the preferred option of the CWU, but in the circumstances, we've effectively been presented with virtually a fait accompli and the best we can do is to fight for our members' rights going forward," he said.