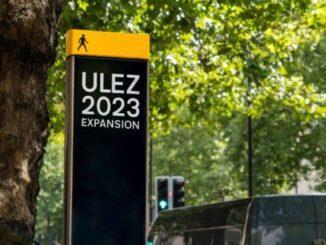 The election of conservative candidate Steve Tuckwell in the Uxbridge and South Ruislip by-election this week was as a result of the expansion of the ultra low emission zone (ULEZ), according to a London think tank.
Labour was able to overturn a much bigger conservative majority than the one the party had in Uxbridge in a by-election held on the same day in Selby and Ainsty in North Yorkshire.
According to Jeeshan Choudry, spokesperson at Centre for London (CfL), the result in London showed how the expansion of the ULEZ was now a dominant issue within the capital's political agenda: "In outer London, including Uxbridge, our research finds people feel forced into using their cars by a lack of other options. Over twice as many journeys are made by car than in inner London, and over half are under two miles."
Read more
Labour leader Sir Keir Starmer agreed with the analysis, telling the BBC that the "ULEZ was the reason we didn't win there".
He added that "We all have to reflect on that, including the mayor."
Choudry added: "We've long argued a pay-per-mile road user charging system would be fairer across the board.
"In the meantime, the urgent need to improve air quality cannot be ignored."