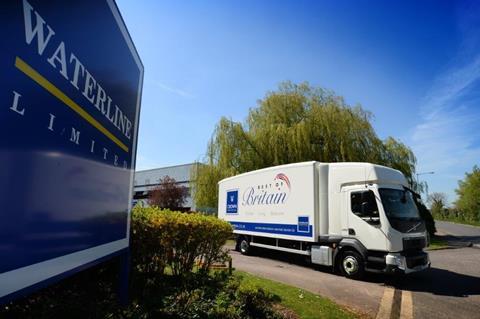 Kitchen products supplier Waterline is fitting its 29-strong fleet of Volvo FL trucks with wheel loss and tyre pressure monitoring systems (TPMS) to boost safety and compliance.
It has opted for Wheely-Safe's external TPMS sensors, which replace the normal valve caps on every tyre.
They are fitted alongside a pair of wheel loss and temperature sensors on each wheel, with solar-powered receivers in the cab. The company will also protect its eight smaller vans with the TPMS.
Matt Elborough, head of logistics at Waterline, said: "We were on the lookout for a system that could protect the fleet against wheel loss; we know it's a major issue in the industry and we take road safety incredibly seriously here.
"As soon as we were shown the demonstration by [tyre firm] Three Counties, we knew this was exactly what we were looking for."