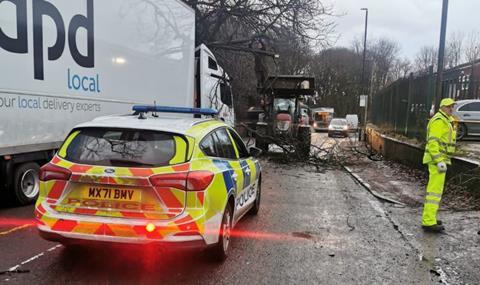 Appointments for surgery are few and far between right now and yet a tree surgeon leapt immediately into action when a DPD lorry became stuck in a tree.
Police in Manchester were forced to dial for emergency help after being called to the scene on Heywood Old Road in Middleton on Thursday (12 January).
The force said the DPD vehicle got "up close and personal" with a tree at the roadside - and both then refused to become untwined.
A tree surgeon was duly despatched to get to the root of the problem before the lorry driver twigged and made a swift exit.
In a post on social media, Greater Manchester Police wrote: "We don't just look for stolen cars, we also help those entangled with nature!
"Our PCSOs came across this lorry getting up close and personal with a tree so much so we had to ask the council for a tree surgeon to separate the two! #specialbranch"
MT made a trunk call to DPD but nobody was immediately available to comment.