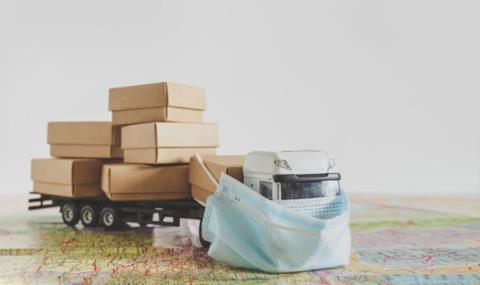 Covid-19 and Brexit has cut a swathe through the transportation and warehousing sector with just 75% of companies back up and running compared to June last year and 9.6% permanently closed.
The latest Business Insights Report from the Office for National Statistics (ONS) shows that the sector has been hit harder than any other, including accommodation and food services which, in comparison, has 83.3% of businesses in operation and just 1.6% that have ceased trading.
The ONS report looks at the impact of the pandemic and Brexit on UK businesses and is based on responses every fortnight on financial performance, workforce, prices, trade and business resilience.
In its latest report it found that the proportion of firms experiencing problems importing and exporting had soared by over 50% between December 2020 and January 2021.
Firms cited the biggest challenge to be the additional paperwork Brexit had generated for exporters while transportation costs were singled out as the greatest challenge when importing.
The report also revealed that during the period 3-16 May, 38.2% of exporters reported increased challenges around additional paperwork; 26.8% reported challenges with new customs duties; 15.2% indicated reduced demand for products and 8.6% complained of disruption at UK borders.
Responding to the report, David Jinks, ParcelHero's head of consumer research, said the report made grim reading considering the transportation and warehousing sectors are trusted barometers of the economy.
"These trading status figures are grim reading and highlight the double whammy of the pandemic and Brexit on the transport and supply chain sector."
He added: "The report is obviously grim news for transport and storage companies. It also strikes a warning note for anyone hoping to see evidence of an economic recovery.
"The logistics sector is an indicator of the economy. When manufacturers and retailers are doing well, their transport providers are busy; similarly, when UK companies begin to struggle, transport and warehousing is the first sector to show an immediate decline.
'The root of the problem is that freight transport companies are particularly exposed to the impact of Brexit. This is on top of issues caused by the pandemic.
"It's extremely concerning that customs problems have not got any better since Brexit regulations first hit in January - that is a damning indictment of current government policy."