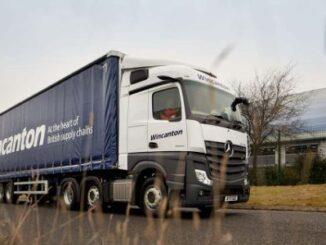 Wincanton has been awarded another three-year contract with furniture retailer DFS Group.
The deal sees Wincanton provide home fulfilment services across the UK and builds on Wincanton's existing three-year partnership with DFS to provide a white glove two-person premium home delivery service for its Dwell furniture brand.
The expanded contract will include services relating to a broader range of products from DFS's Home categories.
Wincanton will oversee end-to-end management of all customer orders from suppliers to point of delivery and return, with a brief to ensure a seamless customer experience and to help support DFS's e-commerce growth strategy.
Read more
Carl Moore, MD of e-fulfilment at Wincanton, said: "This contract is testament to the important role Wincanton plays as a trusted, long-term partner, helping support the growth of businesses such as The DFS Group.
"Deploying Wincanton's tried and tested supply chain solutions alongside our premium home delivery service will further strengthen DFS's offering, supporting the great customer delivery experience."
Speaking on behalf of DFS Group, MD Alex Salden added: "The DFS Group's relationship with Wincanton has developed over a number of years, initially through our Dwell business and now as we look to move further with Wincanton to fulfil our home categories.
"Wincanton and The DFS Group have worked together to develop the Home fulfilment supply routes which go live for our customers in the coming months."