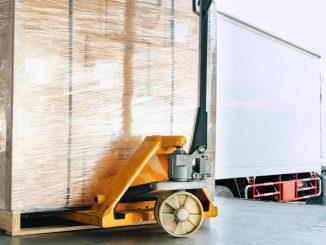 A driver risk assessment for tail-lift deliveries has been launched by The Pallet Network (TPN) as part of its ePOD application.
It said the checklist should be used by drivers to do dynamic risk assessments of each tail-lift delivery in order to ensure their own and the public's safety.
TPN said it was the first pallet network to go live with the ePOD risk assessment capability, having developed it into the app before best practice information was released.
Mark Kendall, TPN MD, said: "We always look ahead to what the network or the market will need next so that we are ready to go when the need arises.
"We believe in being proactive and not reactive, particularly when it comes to safety and good service."
Read more
Long-awaited guidance on pallet deliveries involving tail-lifts was published earlier this month by the RHA, which recommended that drivers carry out a risk assessment of each delivery.
"Compliance with best practice is essential but it is also necessary to be able to prove compliance," Kendall added.
"Integrating the risk assessment with familiar software the drivers are using daily will boost their confidence and also give us sound information about tail-lift deliveries in the field."
The driver risk assessment requires all operators to refresh driver training on tail-lift and manual handling safety.
In 2016, Reason Transport driver Petru Pop was crushed to death by a 1.4-tonne pallet of tiles he was attempting to deliver to a home address using a tail-lift.