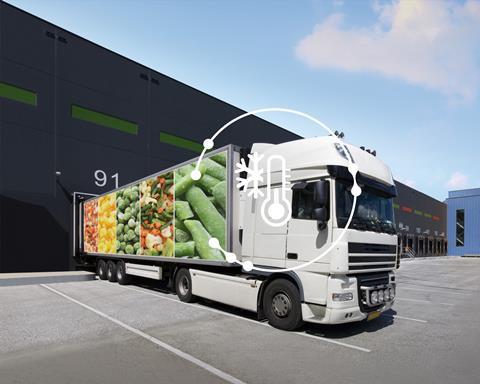 Fleet management software provider Webfleet said it could help temperature-controlled fleets maintain cargo safety following the launch of its single-platform software solution Webfleet Cold Chain.
It said fleet managers could monitor, control and record temperature conditions across their refrigerated assets in real time, meaning operators and drivers can respond to adverse temperature events quickly.
Real-time insights also enable drivers to provide proof of temperature consistency upon delivery.
Read more
It added that Webfleet Cold Chain supported any refrigerated fleet and was suitable for semi-trailers, rigid-body trucks or delivery vans equipped with refrigeration devices.
"We're proud to help transport fleets protect goods, prevent costs and satisfy their customers," said Taco van der Leij, Webfleet Europe VP.
"Webfleet Cold Chain provides temperature-controlled fleets with the tools and insights they need to thrive. Our solution makes meeting increased regulations and standards much easier - and all from a single platform."