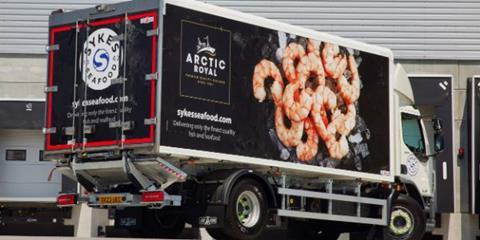 Sykes Seafood has netted 46 DAF trucks and six Gray & Adams fridge semi-trailers to manage its rapidly growing business.
The Cheshire-based frozen fish and seafood supplier refreshed its fleet with 40 LF rigids with Gray & Adams refrigerated bodies and six New Generation XF 480 tractor units.
In addition, the company has also taken delivery of four fridge trailers and two double deck fridges as it scales up operations following the opening of a new head office in Warrington and its recent takeover of Ruskim Seafoods.
Alan Livingston, senior group UK transport manager at Sykes Seafood, says: "After investing in a new HQ and warehouse, it was the perfect time for our business to update the fleet we acquired from Ruskim Seafoods to help accelerate our expansion plans.
"As first-time customers with Asset Alliance Group, we have been very impressed. They came up with a great financial package and exceeded our expectations with the delivery of the vehicles well ahead of market projections, given the challenges around global supply shortages."