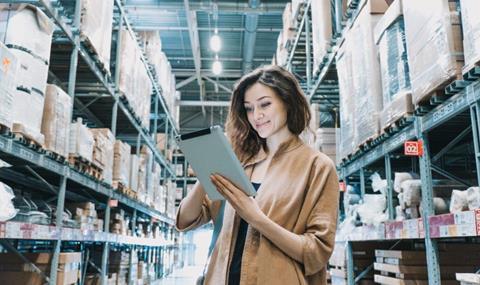 The Prime Minister has hailed logistics as "mission critical to how we live our lives" and encouraged young people to consider a career in the sector.
Speaking at a PM Connect town hall event hosted at Ikea's new Wincanton-operated distribution centre in Dartford, PM Rishi Sunak said logistics professionals were "the lifeblood of our economy" where "nothing happens without you and your colleagues."
He said: "I'm sure if any of your friends spend time with any of you or came here, they'd be pretty inspired by what all of you are doing and the skills you're learning and the careers you've got."
Read more
The Prime Minister's comments came after research by Generation Logistics showed that while 40% of respondents agreed that the logistics sector was crucial to keeping the country running, only 10% would consider a role in the industry.
Bethany Windsor, programme manager of Generation Logistics, said, "Generation Logistics is speaking directly to the next generation of logistics professionals by promoting real people, doing real jobs, with real passion. Encouraging young people into the sector is critical and there can be no higher endorsement of the profession than the Prime Minister."
Generation Logistics, an industry-led, government-backed initiative to increase awareness of careers in the sector, recently won another year of funding from the department for transport.