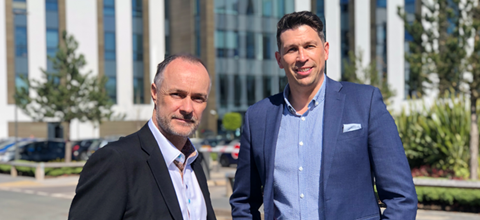 Telematics firm Radius has acquired Milton Keynes-based CanTrack, a stolen vehicle recovery (SVR) tracking service.
CanTrack protects high value vehicles and assets using a software platform combined with an in-house investigations unit.
Radius said it also has a live tracking business that complements the SVR division.
Bill Holmes (pictured left), Radius chief executive, said: "This acquisition further strengthens our telematics division as we continue with our plan to build a product set that is unparalleled in the global marketplace."
CanTrack said it had been considering partnering with a larger global player for some time: "We had no shortage of suitors, but Radius clearly stood out to us as the best fit," added Peter Thompson (right), CanTrack MD.