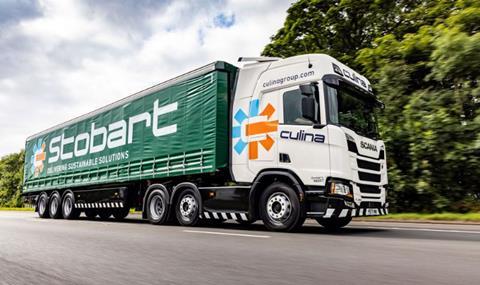 Stobart has been awarded a contract by Tesco for transport services at the supermarket giant's Doncaster and Goole distribution centres, just over a year after it lost the work to DHL.
A Stobart spokesman confirmed that it had won back the contract and said: "Stobart have previously operated the transport services for both sites for over 10 years, before transferring the services to DHL 15 months ago.
"Our teams have a wealth of knowledge of the operations, and we look forward to welcoming back our ex-colleagues and meeting our new colleagues that will be transferring from DHL to Stobart.
"We are proud to be a strategic partner of Tesco."
Read more
Tesco did not immediately respond, but DHL told motortransport.co.uk it had been agreed that its support of its transport operations at the two depots would cease.
A DHL Supply Chain spokeswoman added: "Affected staff have been informed of the situation and will shortly enter into consultation with the company to discuss their options, including transferring to the new provider under TUPE regulations.
"Both Tesco and DHL thank staff for their continued support and their commitment throughout the partnership."
One driver working on the contract said that the transfer of work had been communicated to staff internally on Tuesday this week.
The driver said: "This is fantastic news and I couldn't be happier as I am sure things will very soon go back to how they were."