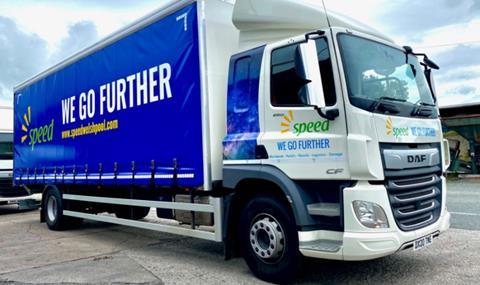 Palletways member Speed Welshpool has launched an academy to help address the continued lack of professional HGV drivers.
The transport company, based at Buttington Quarry, has invested more than £10,000 into the launch of a training programme it claimed was the only one of its kind in mid-Wales.
It said trainees have typically spent a year in a warehousing or van driving role before undergoing training to become fully-fledged Class 1 or 2 drivers.
Speed Welshpool added that there was no charge for the training and it would cover all the costs for potential candidates, who can come from inside or outside of the business.
The company said it had trained six drivers so far by working in partnership with Dulson HGV Training and, with no upper limit on how many drivers can be trained at any one time, MD George Edwards has urged potential HGV drivers to get in touch: "There are many positives to being a HGV driver and we want to do all we can to help logisticians to progress into what is a rewarding and long-term career," he said.
"I very much welcome interested members of the public to apply."
Speed Welshpool employs nearly 80 people, operates 32 HGVs, 34 trailers and eight vans and is one of over 120 independent transport providers that are part of the Palletways UK network.