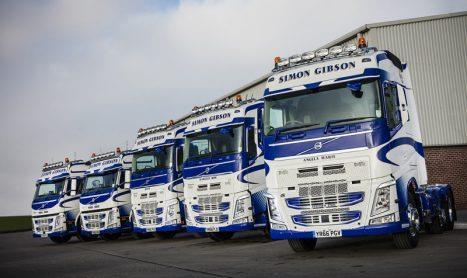 Simon Gibson Transport saw its pre-tax profit fall by 38% in 2019, but it pointed to an impressive performance overall despite "ever increasing demands of the modern logistics environment".
The East Yorkshire-based bulk powder transport specialist reported a £19.6m turnover for the year ending 31 December 2019, a reduction of 4.8% on the previous year.
However, pre-tax profit fell to £663,450 compared with £1.1m in 2018.
In a review of its business, the company said that despite a small downturn in volume, the company had enjoyed another profitable trading year.
It said: "In 2017, the company invested heavily in a high-profile fleet of trucks to facilitate the growth in turnover.
"Subsequently, there has been less investment in recent years.
"This ensures that the fleet is being utilised to its full potential, whilst maximising efficiencies and synergies, as well as continuing to achieve the highest of standards and impeccable service."
Simon Gibson Transport added that the ongoing impact of Covid-19 was increasingly uncertain and difficult to assess and the resulting financial and economic market uncertainty could have an adverse effect on the business.
The company did not respond to comment.