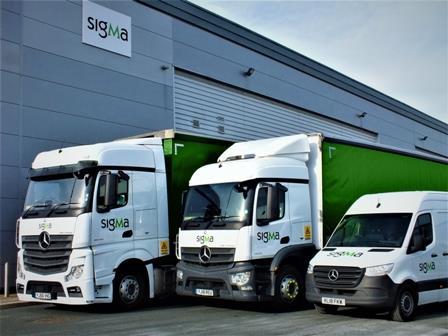 Sigma has been working in the retail sector for over 20 years and provides some of the high street's biggest retailers with services including store construction and consolidation, fixture procurement and M&E installation.
Sigma's supply chain director Stuart Thomas, pictured, has over 20 years' experience in logistics with companies including CEVA and TNT having joined the company four years ago from Unipart. His role is to make sure that every piece of equipment the store fitting teams need is delivered to the right place at the right time.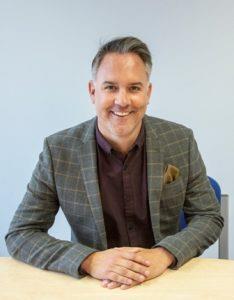 "We order all the necessary fixtures and supplies, bring them in, consolidate them in our UK DCs and provide the onward transport to sites," he says. "We then provide all the reverse logistics including backhaul of redundant fixtures and recycling.
"We have four consolidation centres in West Yorkshire and a fleet of 20 Luton vans, 7.5 tonners and artics. We also subcontract out a huge amount of transport because of the seasonality of what we do. We have a strange peak because we tend not to do a lot of work over Christmas which is peak trading for many retailers as they don't want us in their stores.
"Our peak tends to be in the middle of the year."
The same applies to the hours the fleet works, says Thomas. "Most of what we do with the artic fleet is overnight and a lot of what we deliver to the stores is during the silent hours," he says. "We do a lot of van work in the day. It tends to be a ratio of one driver to one vehicle."
While much this work is outside of a supermarket's peak period, Sigma seeks to encourage drivers to remain available and ready to pick up a job. "Since we came out of the pandemic it's been a real challenge," says Thomas. "Quite a few of our driver colleagues were Polish and while we were still working in the pandemic they understandably went back home to be with their families at the back end of 2020.
"We had Brexit and the changes to IR35, our volumes started to increase and we were struggling to replace those drivers. The competitive nature of drivers has posed challenges as our own customers were offering these huge incentives to drive for them of £5,000 bonuses and £40,000 to £50,000 salaries. It has been crazy and it has dominated our world for the last six to eight months."
Warehouse to wheels
One of Sigma's responses has been the tried and tested warehouse to wheels scheme which has had some success in developing warehouse staff into truck drivers. "It's not a simple process to train a warehouse operative to become an artic driver, and it takes a long time," says Thomas. "We can get them on the vans quicker and then release van drivers to train on artics. That's been really good and has been the lifeblood of our new drivers."
But Sigma has also had to pay drivers more to keep them and this has had a knock-on effect on its rates – something that should come as no surprise to retailers who are often the poachers-in-chief when it comes to tempting drivers away.
"We've had to put our prices up and the challenge has been that, while normally in the world of supply chain it's taken a while to justify a price increase and get customers onboard, we've had to do it really quickly," says Thomas. "We've had to increase rates and get sign-off in a more condensed timeframe than we would normally do.
"We have had to convince customers of the reasons for the rate increase. They are never the easiest of customers anyway and to convince them that we need to do this because of the disruption to the supply chain has been a challenge."
The change in the rules allowing car drivers to go straight to their Category C+E licence will be a big help for Sigma as it speeds the process of getting van drivers behind the wheel of an artic.
"We actually have quite a few artic drivers working on the smaller vehicles so we can move them around," says Thomas. "So warehouse to wheels has really worked in combination with changing the rates.
"The most important lesson we have learnt through this period is how important it is to have good, solid partnerships at customer and subcontract level. Our subcontractors could work for anybody potentially paying higher rates. You know who your friends really are through this process because you find out those who are loyal and will work with you and be collaborative and patient, while those who are just eager for rapid rate increases will leave you.
"In some ways it has helped to bring improved partnerships together."
Vehicle shortage
The other major effect of Covid has been a shortage of new trucks and trailers.
"We need to increase our fleet by five and we are talking 12 months before we can get the trucks we want," says Thomas. "We have managed to get some through long-term spot hire but everything takes longer.
"Trailers are also hard to come by and prices are going through the roof."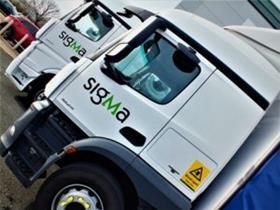 The Sigma fleet is a mixture of Scania, Mercedes-Benz and MAN and the three artic trampers are a higher spec than the distribution vehicles.
Sigma's move to zero emissions is being driven by its customers as much as government policy, with its biggest customer Marks & Spencer pushing all its suppliers down the path to net zero.
"It's as much now about sustainability and carbon footprint as it is about the commercials," says Thomas. "We already have electric vans and our company car fleet is going entirely electric for anyone who orders a new car.
"We have also opened a carbon-neutral warehouse for one customer using solar panels. As a fixture supplier we often recycle fixtures, bringing them back, refurbing and reusing them. So the nature of our business lends itself to being environmentally friendly."
A lot of the shop fittings come from China but the shortage of shipping containers and consequent rise in shipping costs has seen Sigma switch some of its sourcing to Turkey and the Czech Republic.
"That means the lead time is shortened but production prices are 20% higher than China," says Thomas. "That is another big challenge for us."
Moving away from Chinese manufacturing does however make it easier to comply with retailers' welfare policies.
"Our team in China sources the product from the factories, quality checks it and makes sure all the requirements are met," says Thomas. "Customers like Primark for example are really big on the ethical side so we have to make sure the all factories have adopted anti-slavery policies. They also arrange the brokerage of the vehicles which come to us and we consolidate the products for onward delivery to store."
Sigma's retail customers usually provide an advance plan of the stores to be opened or refurbished which in turn allows Sigma to put together a schedule for the products it needs to get made and shipped – essential with Chinese suppliers often requiring a 12-week lead time.
"The benefit of suppliers being more local is that this is more like four or five weeks," says Thomas. "It can come in by sea, road or even air for urgent items but it is more expensive."
Keeping on keeping on despite Covid-19
Because most of Sigma's supermarket customers traded through the pandemic the company has not seen much of a drop off in work over the past two years.
"We did see a downturn in some areas because, although some customers continued to trade, a lot of the high volume stores at train stations and airports ceased trading," explains Thomas. "So the only time Sigma was closed was in the first couple of weeks of the pandemic, whilst everyone was gathering their thoughts.
"Since then it's been incredibly busy though, and there has been a distinct change in the type of equipment we provide. At the height of the pandemic nearly everything we did was pandemic-related - sneeze screens, sanitiser stations and tension barriers.
"We also did a lot of work for customers like Asda and Boots on the vaccination centres they were running. It's been pretty much full steam ahead and as we came out of the pandemic the stores needed refreshing so we've been flat out."
Even though the expansion of bricks and mortar retail estates has drastically slowed since Covid-19, Sigma is still busy refurbishing existing outlets.
"Asda's programme is a complete refresh of their stores every five or 10 years," says Thomas. "We are also seeing a lot more concessions going into Asda stores which are often fairly big and on long leases.
"Other customers still have massive cap-ex plans – one customer is opening 40 new stores next year for example. Some have never touched the ecomm side and are sticking to bricks and mortar, so they are now back to business as usual."
But few retailers have been untouched by the phenomenal rise in home delivery and they have had to cope with serving both this market and their physical stores.
"It is a constant conundrum for them," says Thomas. "Through the pandemic some customers for example were being pushed to do an additional million slots on home delivery. The problem is that it can potentially dilute margin so they would much prefer people back in the physical stores.
"They saw a massive uptick in home delivery through the pandemic and while they expected that to stay it hasn't. Far more people have gone back to supermarkets than they were expecting so they have had to change their model again to reflect that."
West Yorkshire still home to Sigma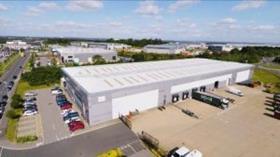 While Sigma is now an international operation, the business was started by Jonathan Haigh in 1994 in Leeds, initially working mainly for Leeds-based supermarket Asda. The company really started to grow in 2008 when its projects division began providing turnkey shop-fitting services to a growing list of retail customers which now include Asda, Sainsbury's, M&S, Boots, Primark, House of Fraser – and even Scania.
"Our four consolidation centres are all in West Yorkshire because that is where the business started," says Thomas.
"So we have traditionally been a West Yorkshire company."
The other big event in Sigma's recent history was in 2018 when it was acquired by private equity firm Three Hills Capital Partners which subsequently acquired Thompsons, a specialist shopfitter and building contractor specialising in the hospitality sector.
The equipment Sigma uses is imported in containers via ports including Immingham and Felixstowe which are then trunked to West Yorkshire and re-distributed 'just in time' to stores.
Sigma covers the whole of the UK and Thomas says it is more cost effective to transport the product to the south of England or Scotland than set up DCs there.
"Transport is a commodity and if we had a DC down south we would have to pay higher wages so it is cheaper to just extend the transport mileage," he argues.