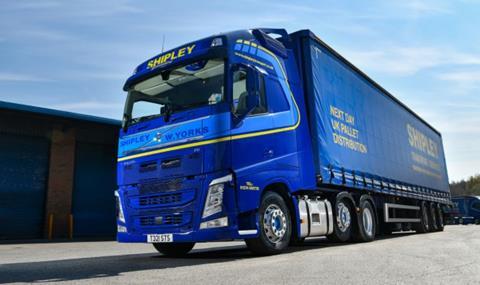 Family-owned haulier Shipley Transport Services has rewarded the first class service it receives from Volvo and extended its relationship with four new fuel-efficient FHs with I-Save tractor units.
The Bradford full loads, part loads and pallets specialist specified the 460hp 6x2 tractors with Globetrotter XL cabs from Crossroads Truck and Bus and they join a 50-strong fleet of predominantly Volvos.
David Clarke, Shipley MD, said: "We've been buying Volvos for more than 20 years, because we've always been pleased with the quality and reliability of the product.
"This is our first time trying the I-Save model and we're excited to see how well it performs both on the road, and at the pumps.
"We've heard good things, so we wanted to give it a go for ourselves."
The FHs will be in operation five days a week and are expected to cover around 140,000km per year on general haulage work.