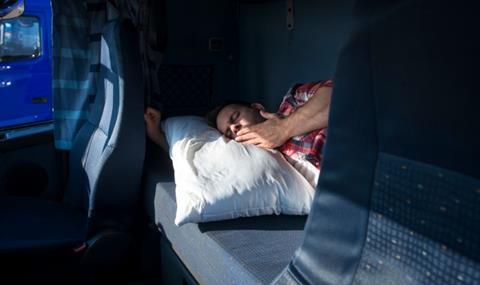 Inadequate notice by employers of changing shift patterns in haulage and warehousing is damaging workers' health and destroying family lives, according to trade union Unite.
It was responding to research conducted by the Living Wage Foundation, which found that among the 59% of workers whose job involves variable hours or shift work, 62% reported having less than a week's notice of their work schedules.
At the extreme end, 7% of all working adults are given less than 24 hours' notice.
Laura Gardiner, director at the Living Wage Foundation, said: "Without clear notice of shift patterns provided in good time, millions of workers have had to make impossible choices on childcare, transport and other important aspects of family life.
"Low-paid workers have been particularly hard hit during the pandemic, with millions struggling to plan their lives due to the double whammy of changing restrictions on economic activity and insufficient notice of work schedules from employers."
Unite said the issue was a particular problem in HGV driving, warehousing and logistics and that the constant changing of shifts results in workers' health being damaged through long-term fatigue.
"Lack of notice of shifts and the failure to ensure workers have sufficient rest, is destroying workers' long-term health and leaving them permanently fatigued," said Matt Draper, Unite national officer.
"It is not just workers' physical health which is damaged, constantly changing work patterns undermines family and social lives, making isolation and loneliness a big problem, which in terms impacts on workers' mental health.
"If workers do not have a consistent work pattern affordable childcare is almost impossible to arrange.
"For professional drivers and warehouse staff the problem of short notice of shifts is compounded by a requirement to stay on at work often without warning due to the needs of the employer."