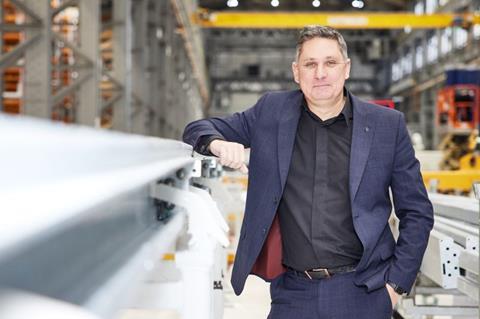 Schmitz Cargobull's new MD for the UK & Ireland said the business is on track to double its market share within five years.
Replacing interim MD Sebastian Terhechte, Colin Maher said the company was now extending its product portfolio and in the process of ramping up production to achieve strong growth in its UK and Irish markets.
Maher, 52, joins the trailer manufacturer after 27 years with a global manufacturer of industrial weighing and inspection technologies, where he worked in a number of roles, most recently as director North America, UK & Ireland.
"I'm thrilled to be joining such a progressive and ambitious company," he said.
"We expect to manufacture in excess of 2,000 units in the next financial year, putting us on track to double our market share in the UK in the next five years."