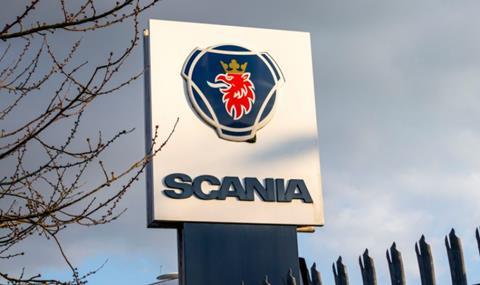 Scania has lost its fight against a decision by the European Commission (EC) to fine it €880.52m (£733.5m) for its involvement in a truck cartel to fix prices.
The European Union's General Court upheld the EC's decision in 2017 that Scania had, along with MAN, DAF, Daimler (Mercedes-Benz), Volvo/Renault and Iveco, colluded between 1997 and 2011 to restrict competition in the market for HGVs, as well as pass on the costs of new technology to meet tighter emissions standards onto consumers.
Scania chose not to settle, but this week its case was dismissed by the General Court, which found that the EC had not infringed upon the truck maker's rights to a presumption of innocence.The court added: "The Commission had established to the requisite legal standard that the collusive contacts which took place over time at different levels, in particular at top management level between 1997 and 2004, at lower headquarters level between 2000 and 2008, and at German level between 2004 and 2011, taken together, formed part of an overall plan aimed at achieving the single anti-competitive objective of restricting competition on the market for medium and heavy trucks in the EEA."
Read more
A Scania spokeswoman said: "Through this process which has lasted several years, Scania has contested all allegations.
"We will not comment until we have had a chance to review [the judgement] in all its complexity.
"Overall I would however like to state that we contest the allegations," the spokeswoman added.
"Scania has not on any level or in any context entered into an agreement with other manufacturers with regards to pricing.
"Scania has also not delayed the introduction of new engines that meet EU legislation on exhaust emissions."
The General Court's findings can be appealed to the EU's top court, the European Court of Justice.
Steven Meyerhoff, director/head of commercial litigation & employment at Backhouse Jones solicitors said: "The decision will be a welcome one for the many potential cartel victims seeking redress both in the UK and more widely across Europe.
"The finding that the collusive contacts formed part of an overall plan designed to achieve a single anti-competitive objective serves as a reminder as to why Scania was fined €880m with the remaining cartelists being fined €2.9bn which included discounts under the settlement decision.
"It remains to be seen whether Scania will seek to appeal to the European Court of Justice."