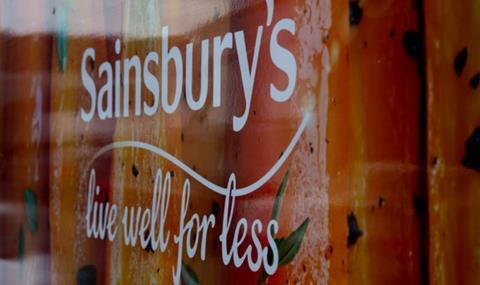 Sainsbury's has followed Tesco in hiking its primary distribution charges in response to rising haulier rates driven by the HGV driver shortage.
The 2.9% increase was revealed in a letter to the supermarket's primary suppliers. The additional charge is on the cost of the third party haulage service used to collect goods from supplier depots and deliver them to distribution centres. Suppliers have been given 12 weeks' notice of the additional surcharge.
The rate hike will be applied from October and comes on the back of a rates hike by Culina subsidiary Warrens Group, which is a Sainsbury's primary haulier distribution partner.
Sainsbury's decision follows that of Tesco earlier this month, which saw the supermarket giant hike rates for some suppliers by 14%.
The increases are driven by a major crisis in the supply of HGV drivers following Brexit, which has been exacerbated more recently by the rising numbers of Covid-19 cases as pandemic restrictions are relaxed even further.
Warburtons has been forced to cut back on its deliveries of bread to some of its local stores because of driver shortages.
In a statement, Warburtons said: "We are managing to maintain a good level of service for our customers nationwide.
"However, at a local level things are more challenging and we, like many businesses, are experiencing higher levels of absence due to the rise in community infection rates of Covid-19 and the knock on effect that has with more people having to self-isolate."
Gist, which is a major supplier to supermarkets has also raised its rates in the past two weeks, according to a letter sent to suppliers which said the hike was due to the "immediate challenges of securing driver resource".
It added that driver wages make up almost 50% of its operating costs and that the increase was essential to retain existing drivers.
Culina declined to comment. Sainsbury's and Gist have yet to respond to a request for comment.