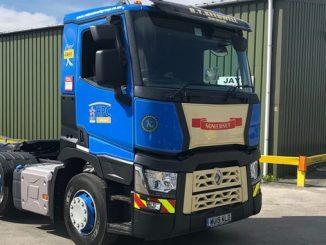 RT Keedwell bounced back from the pandemic's initial waves of disruption to report a 34% increase in revenues to £21.9m last year.
In the year ending 31 October 2021, the Somerset haulier also increased pre-tax profit to £1.01m, from £416,000 in 2020.
In a review of the business signed off by the board, the company said its 2019 performance followed by the Covid-19 pandemic were catalysts to it carrying out a "fundamental review" of its operations and this resulted in a 27% reduction of its overall group fleet size.
"To date, the resultant changes have enabled the company's turnover to return to pre-pandemic levels whilst improving gross and net profits by £804,435 and £678,357 respectively," it said.
Read more
"However, it is noted that the turnover increase is in part driven by the transfer of trade from another group company."
RT Keedwell, which specialises in construction and infrastructure, general haulage and packaging, said control of costs, specifically employee and fuel costs, had been challenging during the trading period due to the increased wage demands from drivers, as well as general overhead increases: "The company was effectively closed during January 2021 due to a mandatory lockdown," it said.
"However, the availability of government support enabled the company to take protective measures, parking up vehicles and furloughing drivers.
"Measures continue to be taken to improve operational efficiency and profitability by addressing vehicle utilisation, removing inefficient work patterns and a drive to improve customer rates."