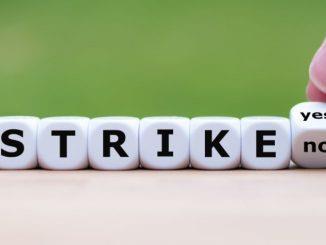 Royal Mail said it had written to Unite asking it stop using "misleading figures" after the trade union claimed it planned to cut 542 frontline delivery managers from the business.
Summer strikes are now on the cards after a vote among workers resulted in 86% agreeing to walk out over apparent job cuts.
Unite warned that letter and parcel delivery "chaos" was now inevitable.
However, Royal Mail hit back and said there were no grounds for industrial action and the union was misleading its members about job losses.
A Royal Mail spokesman said claims that 420 staff had already been fired were untrue and that 700 managerial roles had been reduced through a "heavily oversubscribed voluntary redundancy and redeployment" programme.
The spokesman added that there were no further job cuts planned: "Throughout the ballot process, Unite head office has misled members about additional job losses," he said.
"This is not true. Unite has ignored our request to correct these claims.
"The extended consultation on these changes concluded earlier this year, and the restructuring is complete.
Read more
"We committed to protecting pay for all managers who stay with Royal Mail, and the vast majority will see an increase in their earnings.
"We allowed managers to request voluntary redundancy with a package of up to two years' salary, which was over-subscribed. We also made several concessions during the process, which Unite declined."
The Royal Mail spokesman added that it had contingency plans in place to keep letters and parcels moving in the event of a strike.
Unite said it would announce strike dates in the coming days and that the job cuts were being driven by "shareholder greed".
Mike Eatwell, Unite national officer, said: "Our members have had enough. They are pivotal to the smooth running of the Royal Mail's operations and therefore strike action will cause severe disruption to services.
"Senior management at Royal Mail has lost the support of their own managers and need to reflect carefully on their next steps.
"They need to come back to the negotiating table with a set of constructive proposals, otherwise strike action will go-ahead causing chaos to letter and parcel deliveries across the UK."